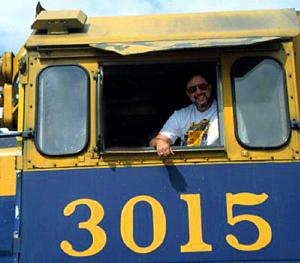 Hello and welcome to my website. My name is John Combs and I am an enthusiastic Alaska Railroad addict. Thanks so much for stopping by! I hope you will enjoy and benefit from your visit here. Make yourself at home, feel free to browse around and check back often for updates.
My mission is to bring honor to and educate the public about the finest railroad in the world, the Alaska Railroad. With the assistance of many people over the past fifteen years, I have amassed and posted a vast amount of information just for you! Feel free to send me an email at john@alaskarails.org if you have any comments or suggestions regarding how I can improve this website.
Visitors to my website come here for many different reasons. Therefore, this newcomer's guide is intended to help point you in the right direction.