---
Welcome to my Boy Scouting page!
I served as Scoutmaster of Troop 325 in Englewood, Ohio for 35 years until finally retiring in 2013. I now serve as a member of the committee. I've lived the Scouting program for 43 exciting years.
I began as a Cub Scout, graduated into Webelos, hit the ground running as a Boy Scout, earned my Eagle rank and became troop leader at the tender young age of 18.
My most favorite thing to do in Scouting is helping young men realize their true potential. The backpacking, rock climbing, scuba diving, camping, cave exploring, firemanship, sailing, rifle and shotgun shooting, waterskiing, winter camping, hiking, canoeing, contest cooking, whitewater rafting and tobogganing ain't so bad either.
---
Feel free to visit my Scouting Pages!
---
Please send me a note and share some information about yourself and your Scouting background.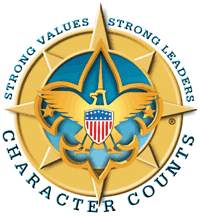 Home | ARR | BSA | CFU | Trips | Contact Us
The information on this page was last updated 8/29/15