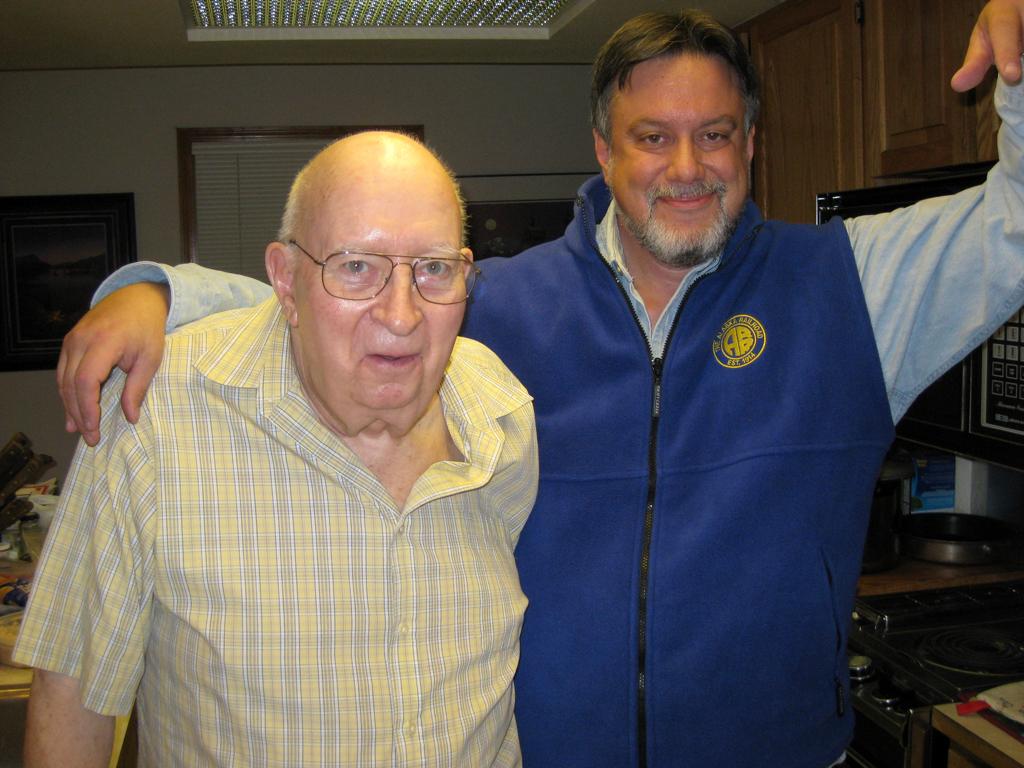 Prologue
In case you don't know, I live in the Dayton, Ohio area. Over the years I've had many railfans ask me what train spotting I do in my locale. They are surprised to learn I do very, very little. Why? Because I only have eyes for the Alaska Railroad. So what is the difference between a GP40 in Alaska Railroad paint as opposed to one dolled up for CSX? And that, my friends, is the 64 million dollar question.
Basically, a train is nothing more than steel, wood, plastic, circuits, paint and such. What makes a railroad special to me is not its equipment roster or freight type, but of the people that bring the railroad to life and the scenic places that it visits. The Alaska Railroad travels to some of the most scenic places imaginable so I can check off that box. However, what constantly sucks me into the ARR vortex is the extraordinary people who work for it. Their excitement for this railroad has always been truly contagious for me.
One incredibly infectious individual was Don Prince. Although Don had retired from the railroad for many, many years, he still had a powerful love for it. And so he contacted me via email in the summer of 2000. We became fast friends. No trip to Alaska was complete without a visit to the Prince condo. This man took me under his wing and taught me about railroading, hospitality and Alaskan pride. Unfortunately, the sands in the hourglass drained out much too soon for me. Don passed away five days before this trip. It is to his memory that I've dedicated this trip. If you would, say a prayer for Don as well as the family and close friends he left behind. He will be greatly missed.
This journal is about the 9 days I spent railfanning the Alaska Railroad. It contains 240 photos and thousands of words that occupy 31.6 megabytes. Additionally, there are 26 Quicktime videos which chew up another 315.5 megabytes. This should be enough to keep you busy for a while. For this year's trip, I decided to make it even easier for those who wish to follow in my footsteps. While at noteworthy public locations I pulled out my GPS and obtained latitude/longitude coordinates. These are provided in the journal text so you can easily find your way there as well.
And now my standard warning - Please be advised that all Alaska Railroad yards, sidings, section houses, tunnels, access roads, etc. are posted no trespassing and that entering them without permission is a violation of law. It can also be very dangerous. All my photos taken on the property were done while under escort with a qualified ARRC employee and while wearing Personal Protective Equipment (PPE).
John Combs
12/25/10