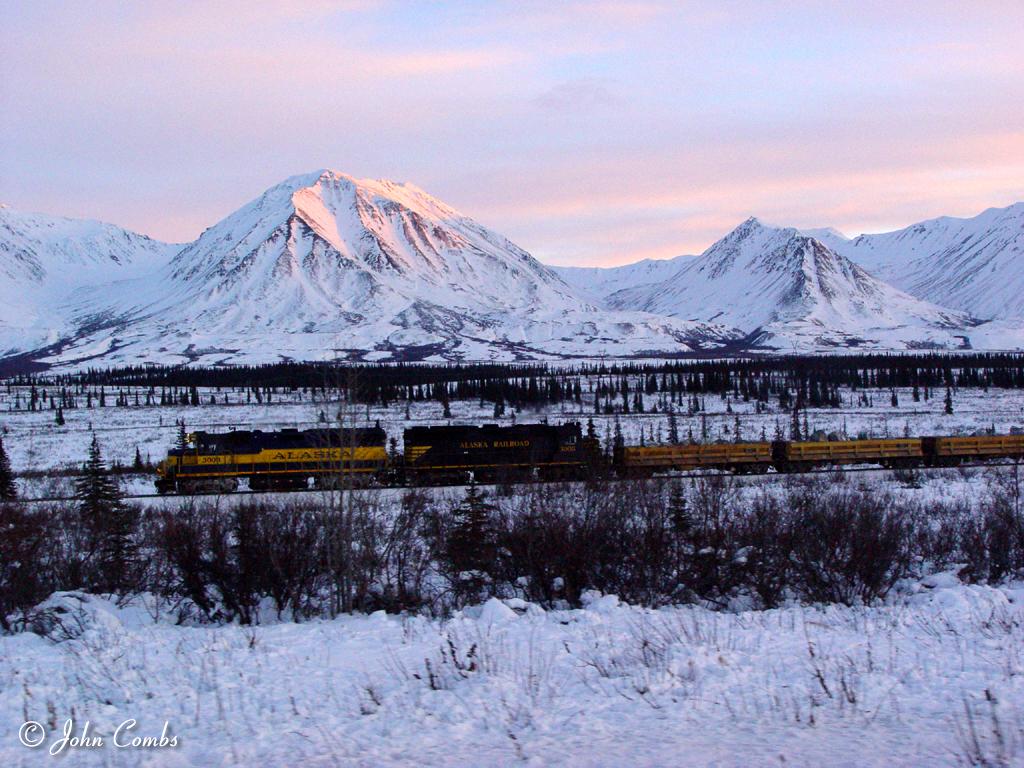 Prologue
This trip was short and sweet (just like my wife.....she'll probably give me the skunk eye after reading this...."Short, eh?"). The planning of it all began when two Alaska Railroad employees/friends (one retired and one not) developed some significant health issues. Since my wife knows them too, she suggested we go to Alaska and pay them a supportive visit. Ah, a woman after my own heart! And while we are there, who could resist a little bit of sightseeing? Well, and a little bit of railfanning too. Actually, a lot of railfanning. I mean, after all I am an Alaska Railroad addict. Would you expect anything less?
For trip number six, we would be arriving in the frosty embrace of November. I cherished my March 2004 trek and was anticipating yet another wonderful wintry experience. There is just something magical about snow and trains. However, the actual reason we chose November was it worked best with my wife's teaching schedule. Unfortunately, she could only take off one week from work. Short and sweet.....
This journal is about the 6 days we spent in Alaska. Currently, it contains 116 photos (excluding thumbnails) and thousands of words that occupy 12.1 megabytes. Several of the photos are in a much larger size so they can easily be used as computer desktop pictures. Additionally, there are 14 Quicktime videos which chew up another 39.4 megabytes. Feel free to drop me an e-note and let me know what you think.
And now my standard warning - Please be advised that all Alaska Railroad track, yards, section houses, tunnels, access roads, etc. are posted no trespassing and that entering them without permission is a violation of law. It can also be very dangerous. Additionally, the railroad now requires an Alaska Railroad official to accompany all visitors while on railroad property. Homeland security has forever changed the security posture of the transportation industry.
Enjoy!
John and Terry Combs
12/26/06