Fall colors, Blue and Gold
By Patrick Durand


The north bound Hurricane Turn was headed by #2001 arriving at Curry about noon on October 7, 2010. In addition to the regular whistle stop customers and passengers going round trip for the scenery, there were about 30 contractor representatives and ARR personnel who detrained the north bound at Curry for an inspection of the Curry quarry and pit where the railroad is now producing all its ballast and rip rap.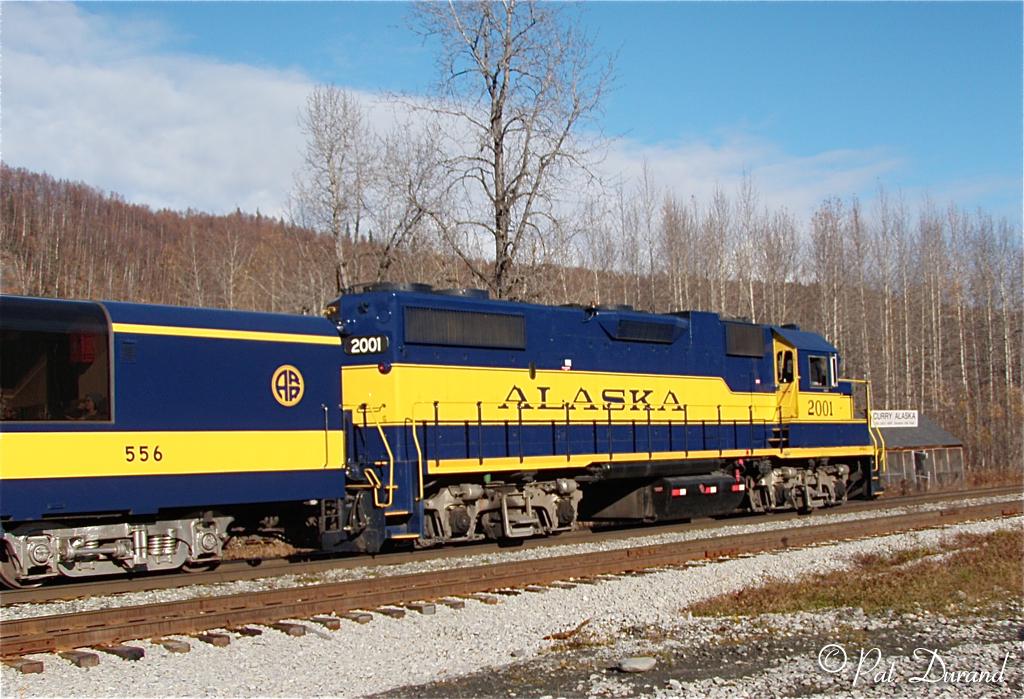 On October 7, 2010 the South bound Hurricane Turn is arriving at Curry Alaska about 4 pm. The consist of 4328, baggage 101, Korean coach 209, and fun train coach 556 was concluded with 2001 in this push/pull configuration. It had rained the night before but the day was brilliant and clear with about 45° F. The tour lasted about three hours before they had to return for the south bound pick up.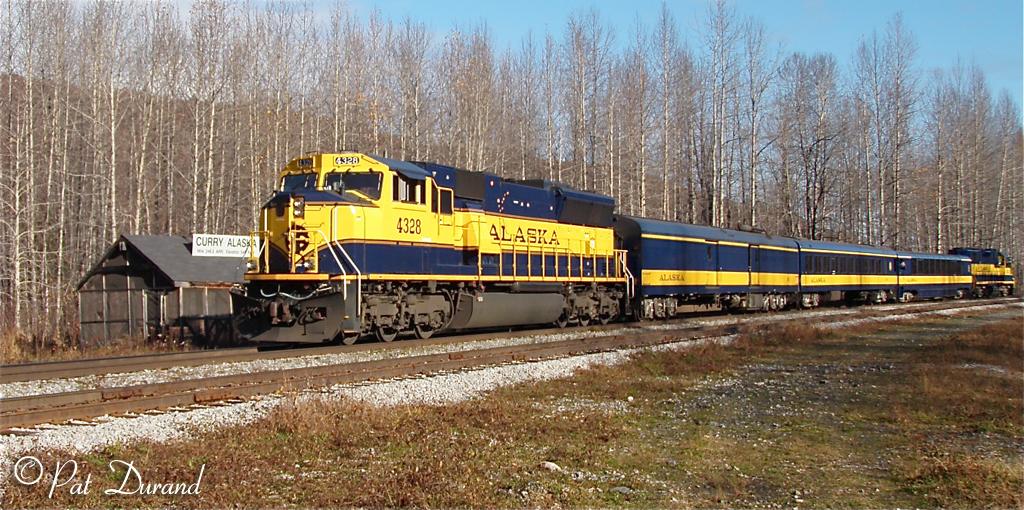 All the contractors detrained at Talkeetna about 5:15 pm and on the drive home I was just able to keep pace with the passenger train as it headed toward Anchorage. A great day chasing trains.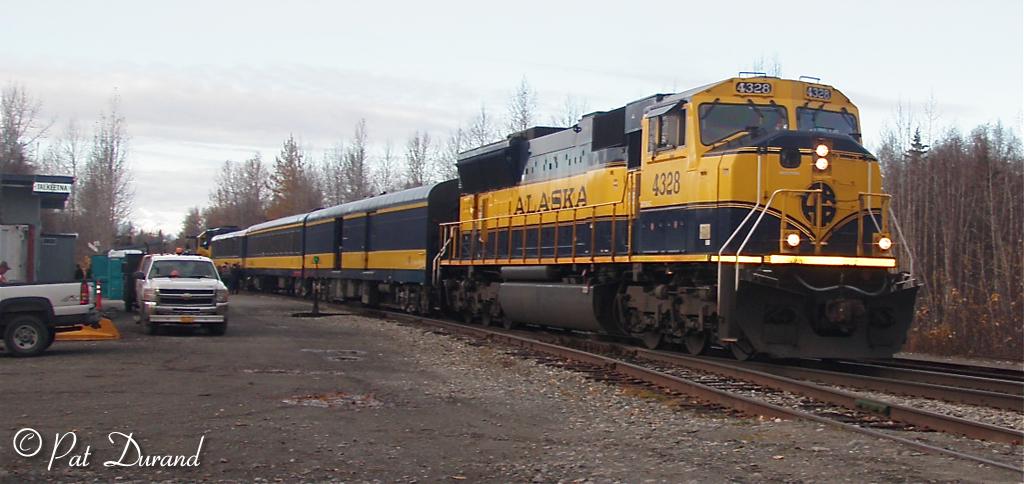 © 2010 Patrick Durand