Terry Douglas's Trip Report
(May 13, 2017)
by Terry Douglas
I thought I'd drop you a few pics from last Saturday. It was the first Coastal Classic of the season, and as Cynthia had won a Major Marine cruise out of Seward at the ARRC Holiday party, we took the ride down on the train. It was a long day, out of the house at 6 AM, and back at about 10:30 PM! However, it yielded quite a few wildlife sightings. Cynthia tends to count things, and this is her tally:
Stellar Sea Lion: 50 or more
Bald Eagles: 40
Dall Sheep: 16
Orca (Killer Whales): 13 (This is quite extraordinary!)
Trumpeter Swans: 12
Moose: 8
Mountain Goats: 8
Black Bear: 4
Sandhill Crane: 2
Sea Otter: 1
Humpback Whale: 1
Beaver: 1
This is why Alaska is a mecca for wildlife enthusiasts! Aside from that we saw a few trains. A rusty looking Jordan spreader at Seward. 4328 and 3015 leading the train up to Grandview, and the two Locomotives at the Anchorage depot in the evening light. Plus a close up of 3015 for you. It looks like 3015 will be on the Coastal Classic this year.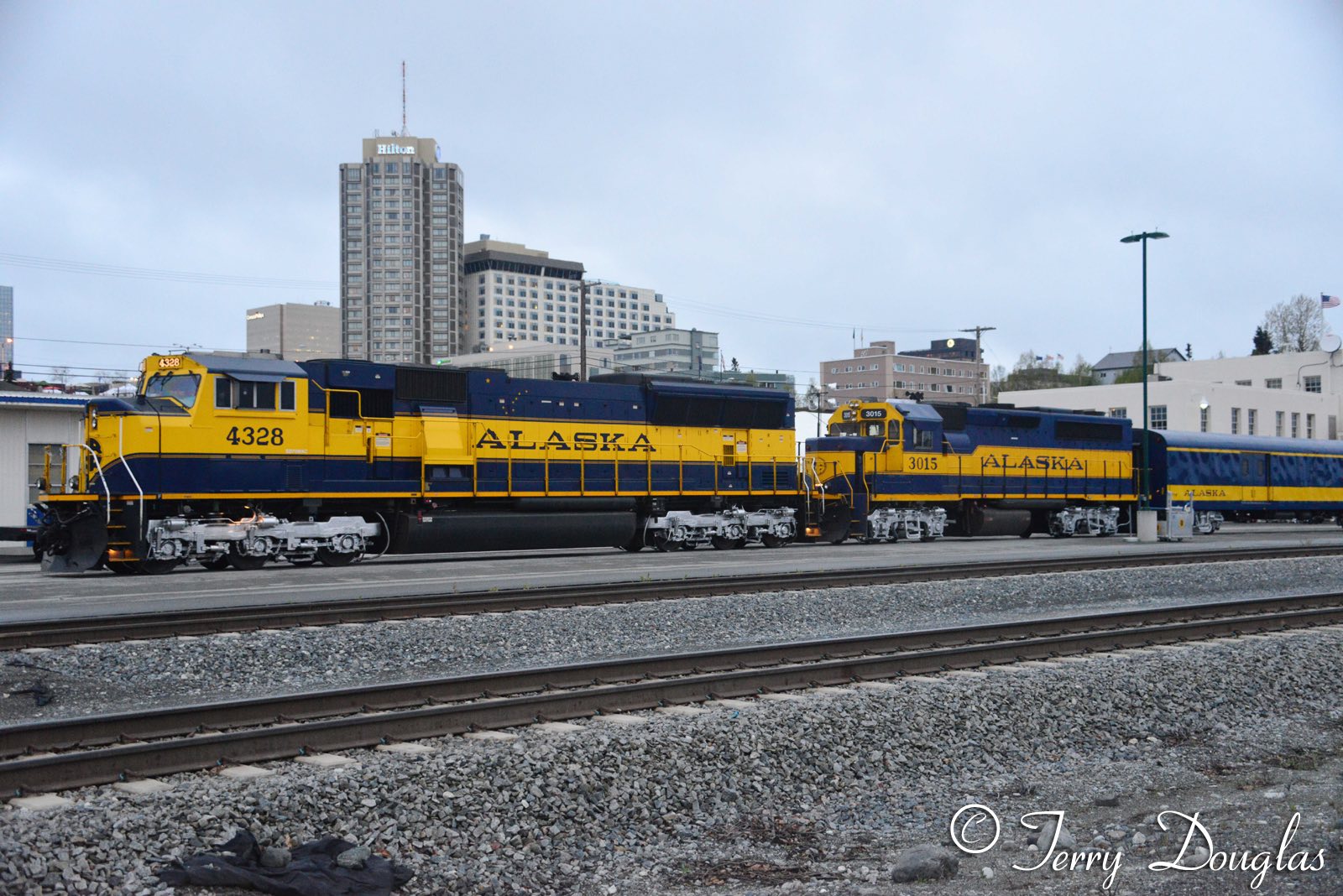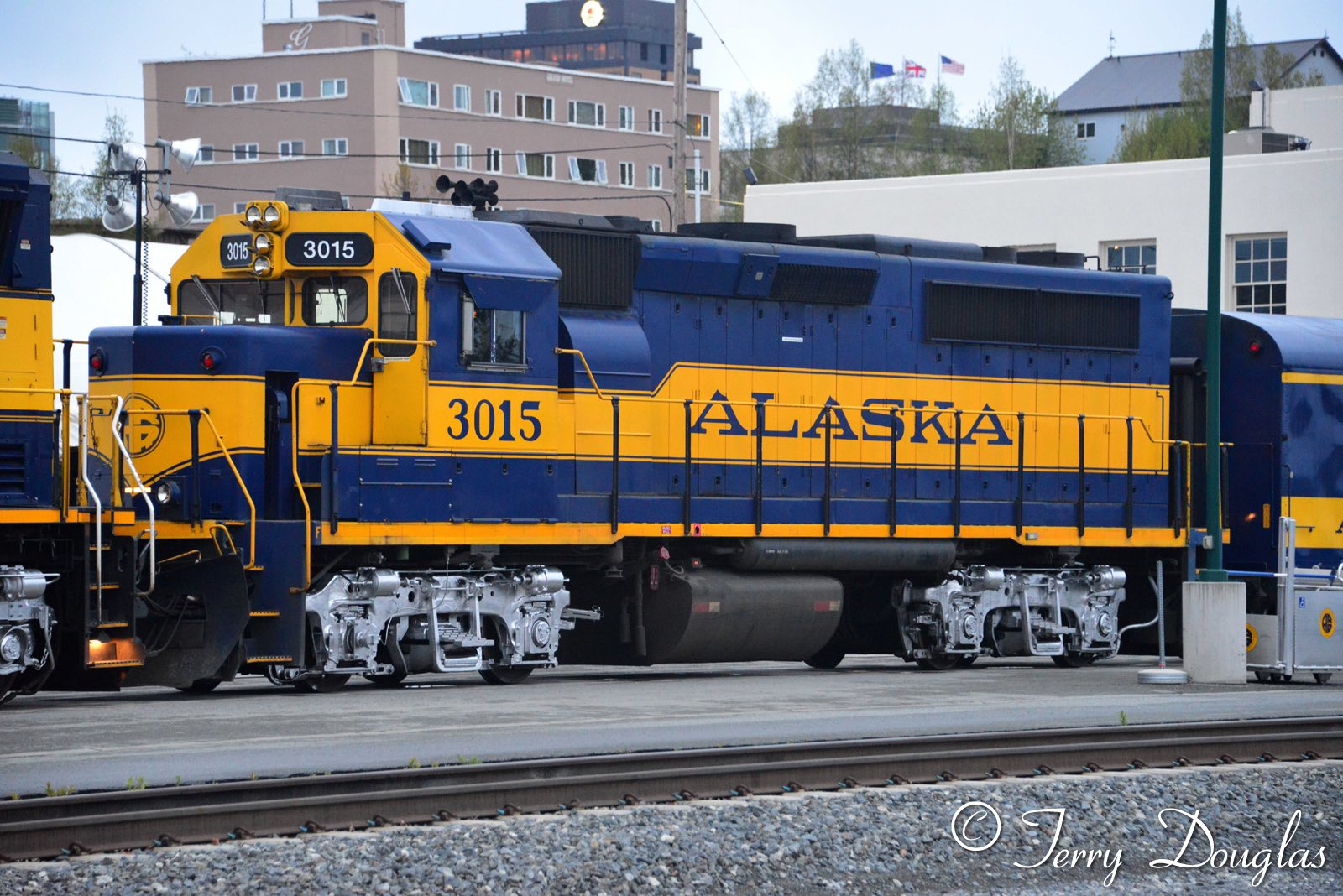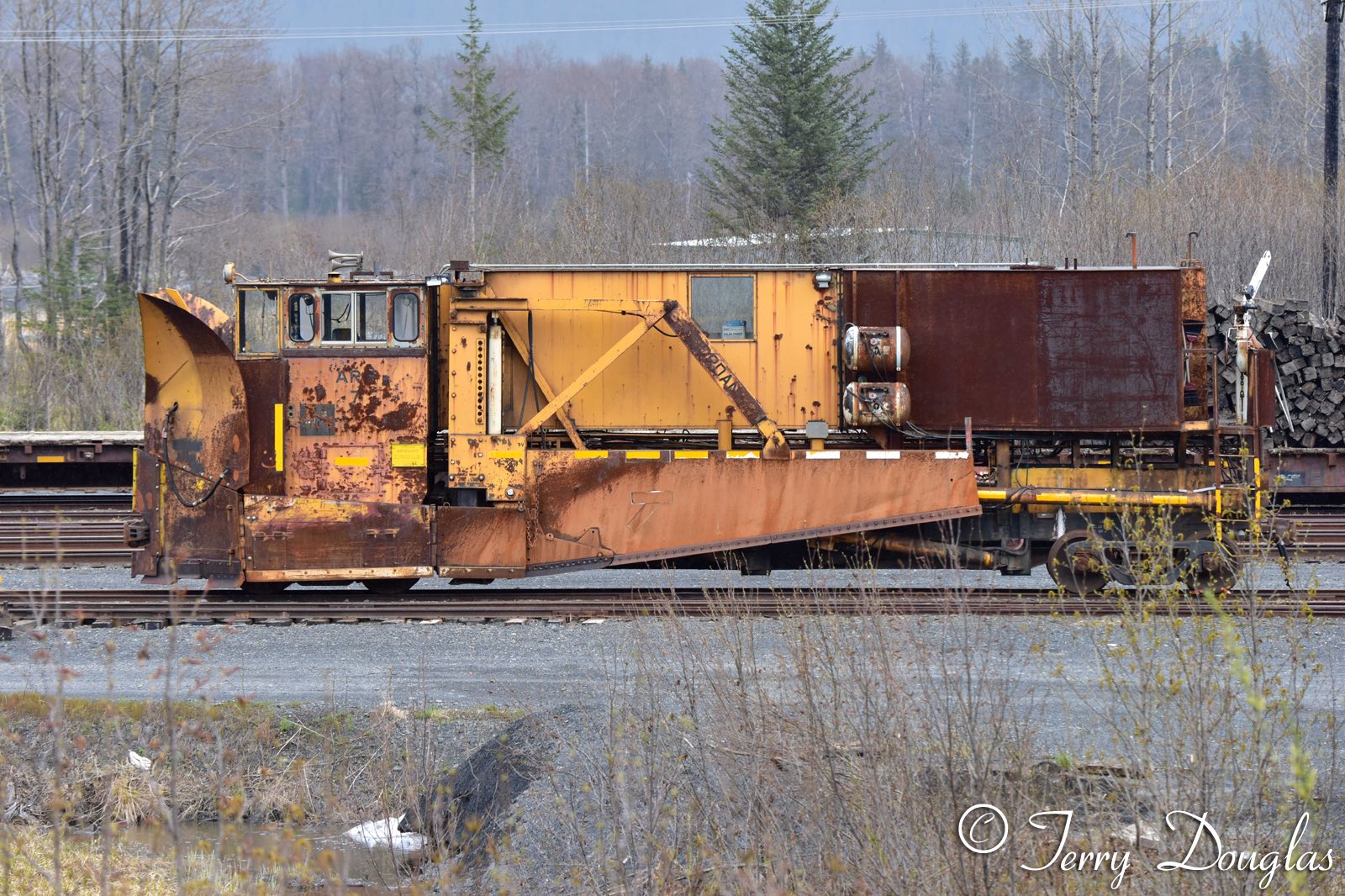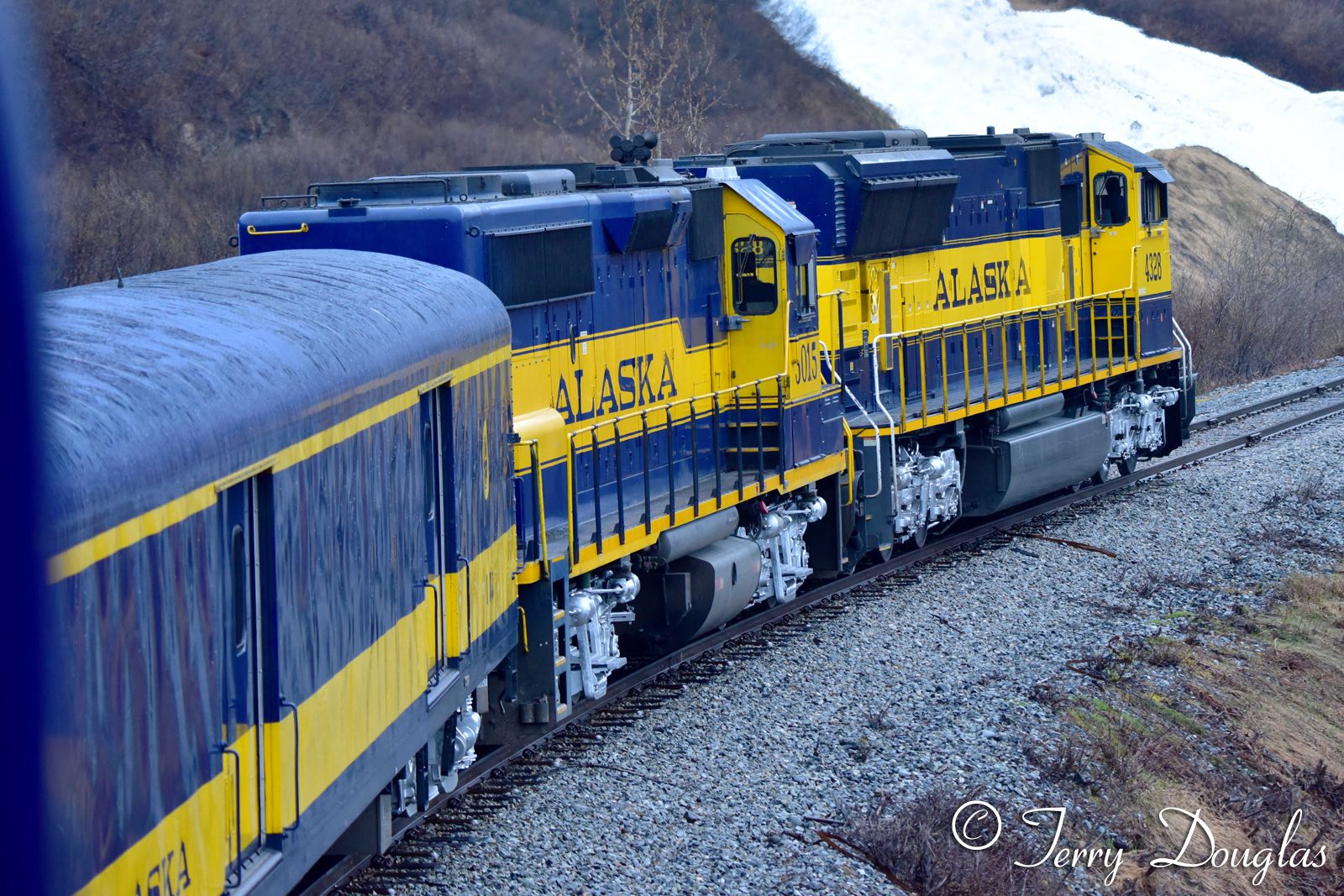 © 2017 Terry Douglas