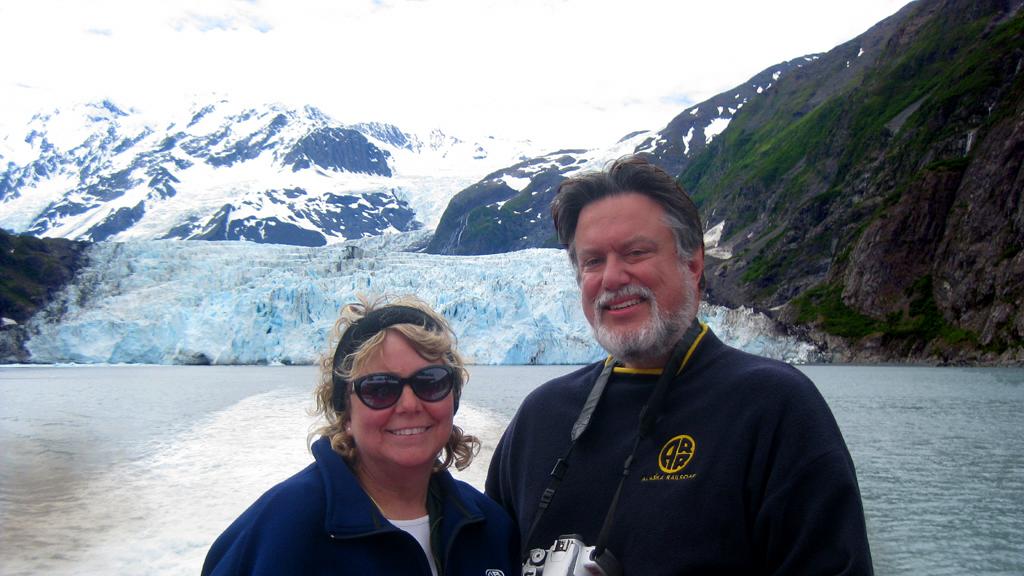 Prologue
I credit my riding lawn mower with saving my life. After several bone jarring rides in May 2013 I noticed several drops of blood in my urine and decided to investigate. Long story short, I had bladder cancer. I was shocked. I never thought it would happen to me. I've never smoked or worked around chemicals, but pathology reports don't lie. The next four months were a barrage of doctor visits, tests and outpatient procedures. Finally in October I opted for major, major surgery and the result left me cancer free. It also left me with a long recovery time and numerous complications some of which would haunt me for well over a year.
Since I wasn't bouncing back as quickly as I had hoped I seriously considered abandoning the plans my wife Terry and I had for Alaska in June. I agonized over this for awhile wishing I had a crystal ball to gaze into the future and make the wisest choice. Ultimately, I latched onto Terry's idea that we would go and if I wasn't feeling good for a particular day's activities then we could just sit in lounge chairs along Turnagain Arm and revel in the Alaskan scenery.
We did enjoy some fabulous days in Alaska. However, I experienced some nasty health disruptions as well. I will never forget day number two. We were shopping in the Anchorage Wal-Mart when a horrible wave came over me. I very desperately wanted to go home. We tried to figure out what caused these bouts, but for the most part were unsuccessful. When the going got tough I would screw on a smile and Terry would help me get through it.
The nasty episodes did serve an important purpose as they amplified the sweetness of many memorable moments. I will never forget the beautiful pensive pose of my wife seated on the rocks at Bird Point, the resounding crack of calving glacier ice on our Whittier cruise, the low powerful rumble of a pair of 4300-HP SD70MACs along picturesque Turnagain Arm, the stunning double rainbow that dropped our jaws and stopped us in our tracks north of Denali Park, the laughter of the babbling brook at Hatcher Pass or the excited barking of young Huskies as they were harnessed to the sled.
As you might have guessed we never did sit down in lounge chairs and revel in the Alaska scenery. There were just too many things to see, to hear, to feel, to experience, to fall in love with. I just couldn't bring myself to squander those opportunities. I guess I will never make a very good slacker. Looking back on our trip, I am glad we didn't cancel and am forever grateful to Terry for helping me through the rough spots. I promise not to whine about my health issues in my journal, but they definitely were a big part of our experience.
This journal is about the 15 days we spent in Alaska. It contains 370 photos, 1 low resolution video and thousands of words that occupy a whopping grand total of 150.2 megabytes. I hope you enjoy reading it as much as we did experiencing it.
And now my standard warning - Please be advised that all Alaska Railroad yards, sidings, section houses, tunnels, access roads, etc. are posted no trespassing and that entering them without permission is a violation of law. It can also be extremely dangerous. All my photos taken on the property were done under escort with a qualified Alaska Railroad Corporation employee and while wearing Personal Protective Equipment (PPE).
Enjoy!
John Combs
12/8/16