Monday, August 29, 2005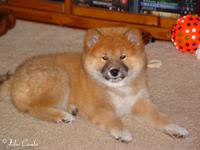 At 9:00 am sharp I am pulling into Stewart Sterling's driving. Stewart was a huge Alaska Railroad teen railfan in the late 1970s and early 1980's and spent hours haunting the Anchorage yard and depot. I later met Stewart in Whittier in 2002 while photographing a newly refinished caboose 1076. Stewart was a member of the Coast Guard Auxiliary and they had obtained this caboose in September 1999. They refurbished and painted the caboose and then opened it to the public in July 2001. I had helped Stewart obtain some historical information on the caboose as part of a display they created inside. Today, I was here to browse through his extensive slide collection.
As I walk into his house, I receive a hearty welcome from his two dogs. Since I am a big dog person myself, I feel right at home. We talk for a little bit and then spend the next two hours perusing his slides. He has a great collection and is trying to scan most of them in for various uses (such as posting on my website!). Unfortunately, his scanner began acting up. He also has some old super 8mm video that he hopes to some day convert to DVD. Before I know it, our time is up and I must rush off to my next engagement.
I meet Dan Garvey (manager of Mammoth Music) and Jim Somerville (pilot who flew me around for some great aerial shots on my 2002 trip) for a noon lunch date. Dan drives us to Sourdough Mining Company where we munch on a lunch supplemented with a generous portion of awesome Korn Fritters. Since both of them are railfans, they push me (yeah right!) to share some of the high points of my trip. The more I tell people about my trip, the more awestruck I am over all I have done. Eventually our discussions turn to various Alaska issues of the day such as the recent gang-related shooting at the Dimond Mall parking lot. Unfortunately, this is another sad commentary of the evils of society finally contaminating the last frontier.
My last stop of the day is to pick up a few special gifts for the family back home. Looking for an easy kill, I stop at Once in a Blue Moose. Finding gifts for my children is fairly straightforward. My son is a sucker for Scrimshaw knives while my daughters love earrings. However, I want something special for that little woman back home who constantly gives me the green light to visit the Great Land. I find gold nugget earrings with over a half dozen color changeable backings. If we were to fast-forward for a minute, I can honestly say all are pleased with their surprises.
I return to the condo for my final evening with Don. Although I enjoy the evening's discussion, I feel a certain amount of sadness knowing it will be two to three years before I see my friend again. Soon Curt Rudd, Anchorage Terminal Superintendent, stops by to hear about my trip tales and tell a few stories of his own. The television is on and we watch the initial reports of the destruction and flooding caused by Hurricane Katrina. Before leaving, Curt makes my day by bestowing on me the title of "Ambassador of the Alaska Railroad."
As a final send off, Don fixes baby back ribs, baked potatoes and salads for dinner. I finish packing my suitcase, but soon feel the strong distinct pull of the railroad. I head down to the yard for one final visit. It is growing dark and there is nothing unusual to see, but I cherish the last savoring look of this first class railroad. As I watch the sun going down over the diesel shop from my car, a work truck pulls up. The employee wants to know who I am and what I am doing. He seems uneasy with my answers and then moves on. As I leave the yard for the final time, a security truck pulls up and turns on his flashing light. I put the car in park and roll down the window. The security agent is responding to a report from the worker who just confronted me. After finding my paperwork is all in order, he lets me go. I can't think of a more fitting way for this trip to end.
| | | |
| --- | --- | --- |
| | | |
| MAC attack | GP49s in old paint scheme | GP40-h in MAC paint scheme |