Seward Visitor Information Center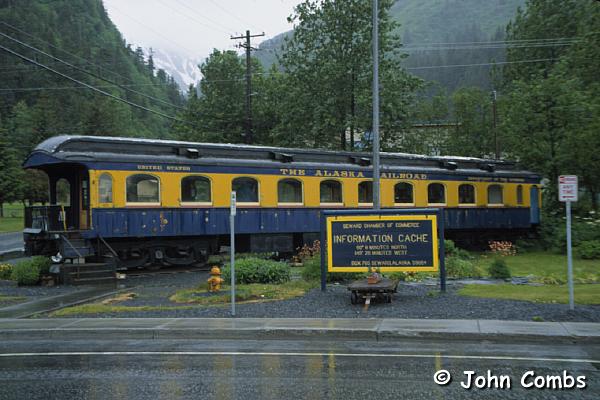 This beautiful old coach was built in 1916 by Pacific Car and Foundry in Oakland, California and acquired by the Alaska Railroad in 1935. Throughout its life it has served as Passenger Car, Club V.I.P. Car and Dining Car. It was retired from service in 1960.

In 1963 the coach was given to the Seward Chamber of Commerce and moved to its present location by two local men a few weeks before the 1964 earthquake. This was accomplished by pulling it up Second Avenue with two caterpillar tractors. It has been in constant use as a Visitor Information Center since that time.

September 20, 2004 Update from Dave Christensen: "Just a quick note, the Alaska Railroad No. 5 that was given to the City of Seward in
the 1960s has not been used as a visitor center for several years now. It has been written many times in the local weekly that its just sitting there and has turned into an eyesore. The Chamber of Commerce built a new building at about mile 2.5-3 on the Seward highway and have moved all their offices there.
The information on this page was last updated April 11, 2001