ARR no. 2401 at the Anchorage Depot and in front of the Anchorage Diesel House in 1985. EMD Builders no. 20494 new in 9/55 as Union Pacific #957. Unit was sold to AMTRAK 4/71 and acquired by ARR in July 1981. Both 2401 and 2402 were rebuilt by the Alaska Railroad with 645 engines, smaller wheels and freight gearing of 55/22. They were usually assigned as the lead unit on Anchorage/Fairbanks express passenger trains, followed by a mix of FP7 and F7 A&B units and HEP cars as needed. Immediate spotting difference is the surface mounted headlight assembly on the 2401. The original AMTRAK air horn assembly from this locomotive is on display at the Museum of Alaska Transportation and Industry in Wasilla Alaska.
Number 2401 now belongs to the Wisconsin and Southern as 10A.
Photo courtesy of Pat Durand
.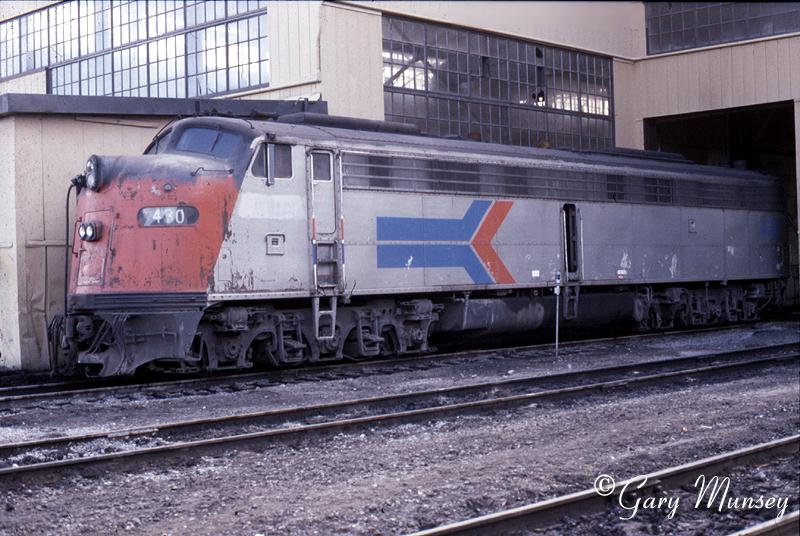 Photo courtesy of Gary Munsey