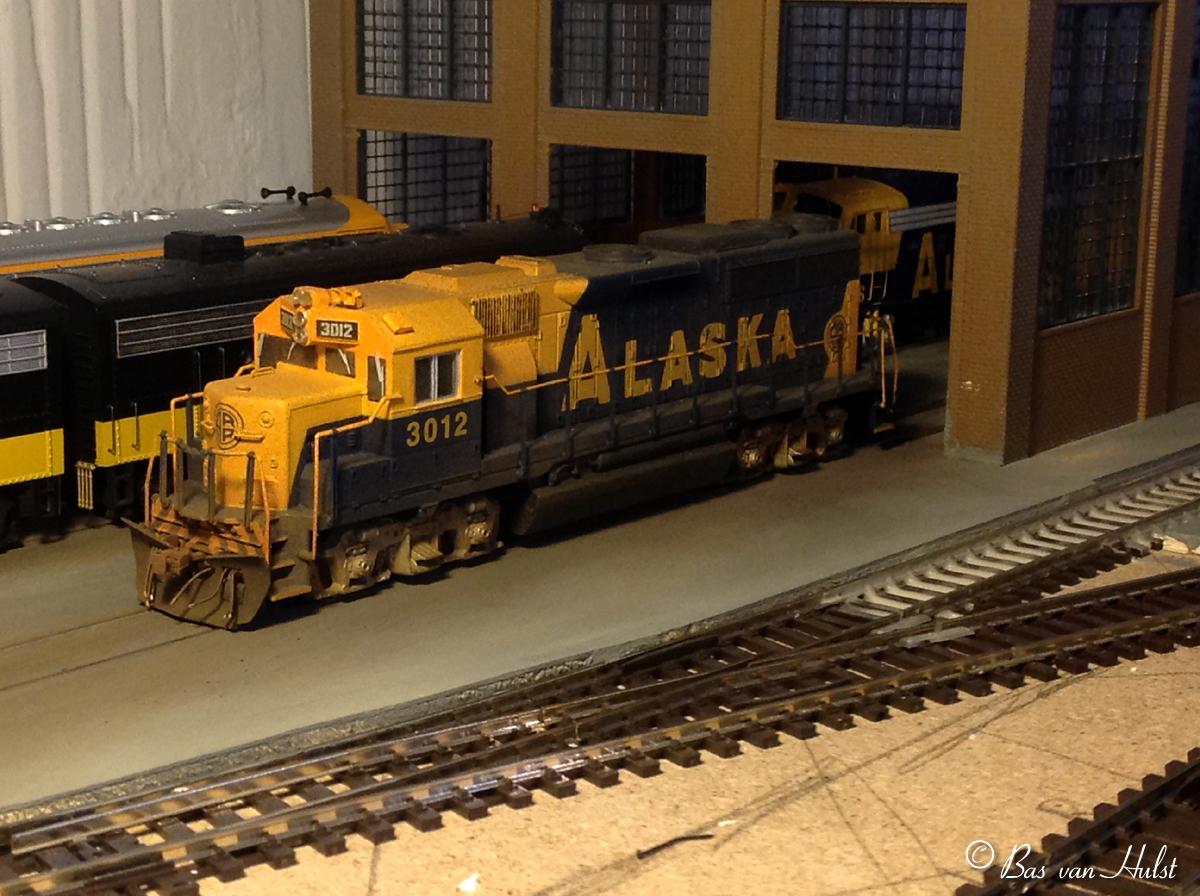 Here's a picture from my Bachmann GP40-2. I added grab irons everywhere instead of the cast-on grab irons. With a small chisel I cut them away and replaced them with wire. Also I bashed the original windows into the L-Shaped windows configuration, and I added the extra light and electronic bell on the roof. I used a small SMD LED to make this roof light working. Wipers, a snowplow and hoses were installed and I used my Alps decal printer to print the 3012 numbers. A little weathering was applied with an airbrush.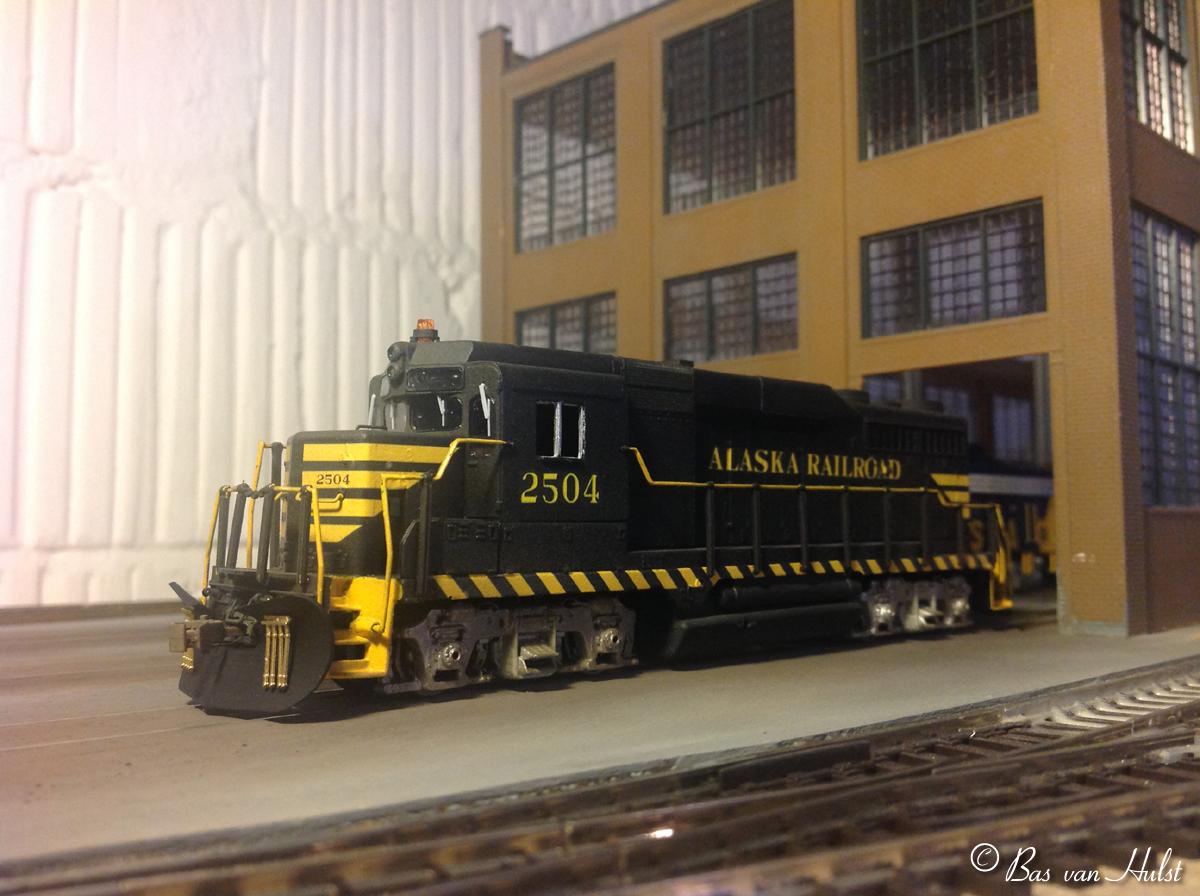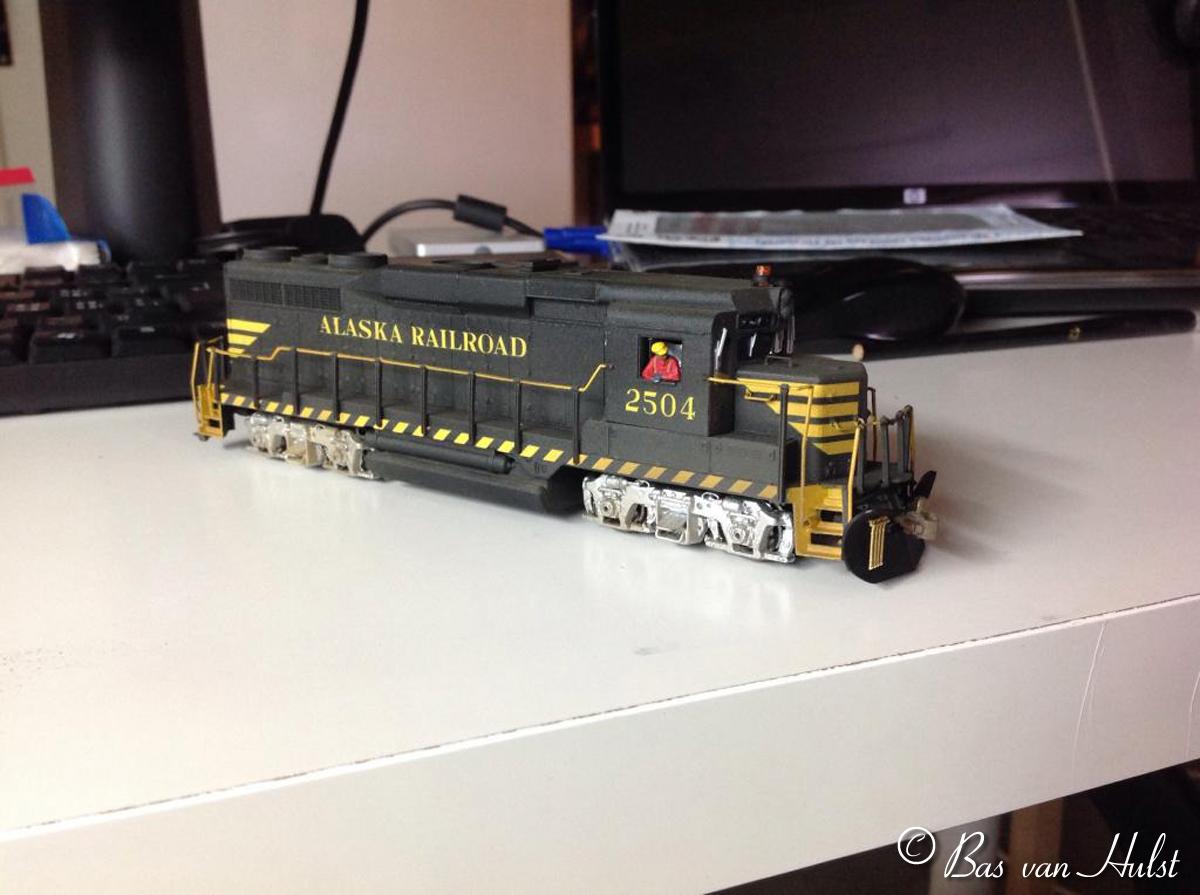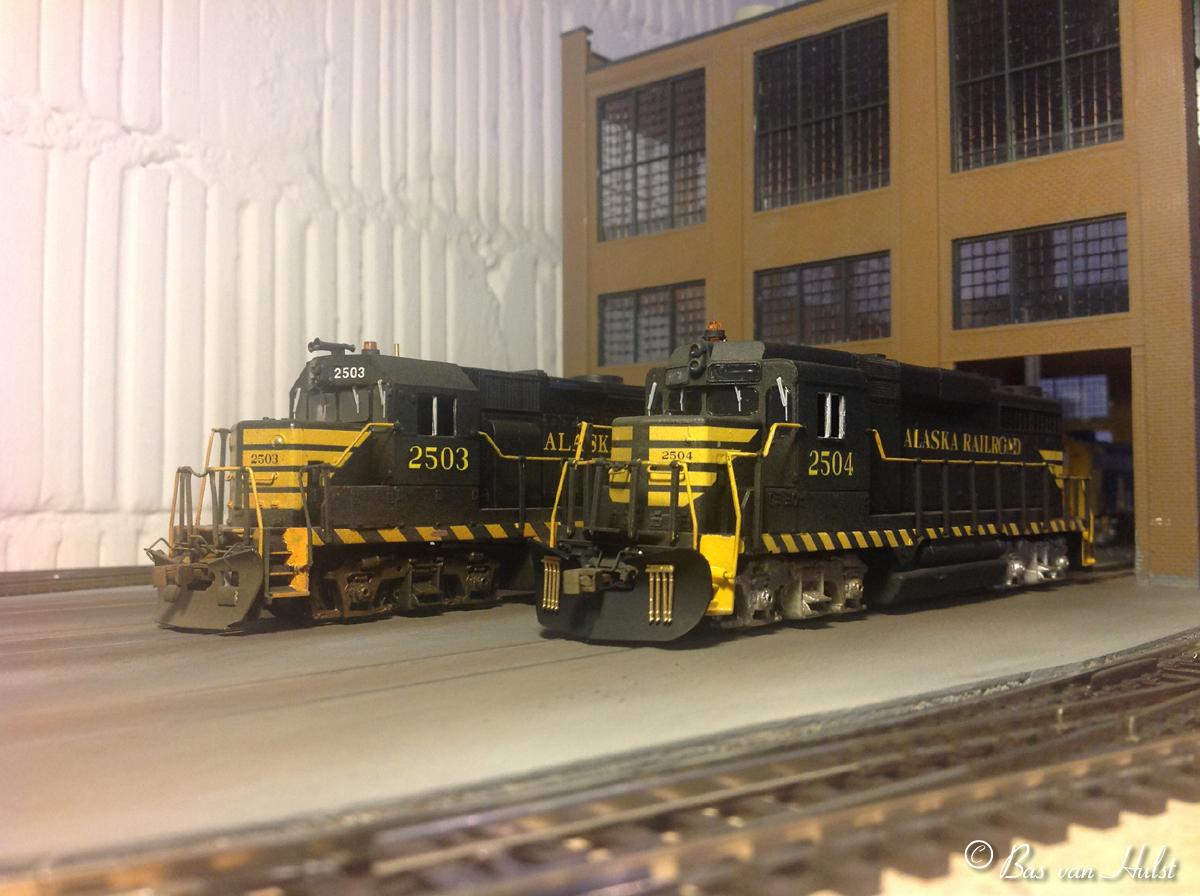 This is my Bachmann GP30. I repainted it in black and used Microscale decals. I replaced the original windows by using overhead sheet. This was cut in the right dimensions and glued with crystal clear. I added the wipers, beacon and a snowplow. Now I'm waiting for extra parts for more details.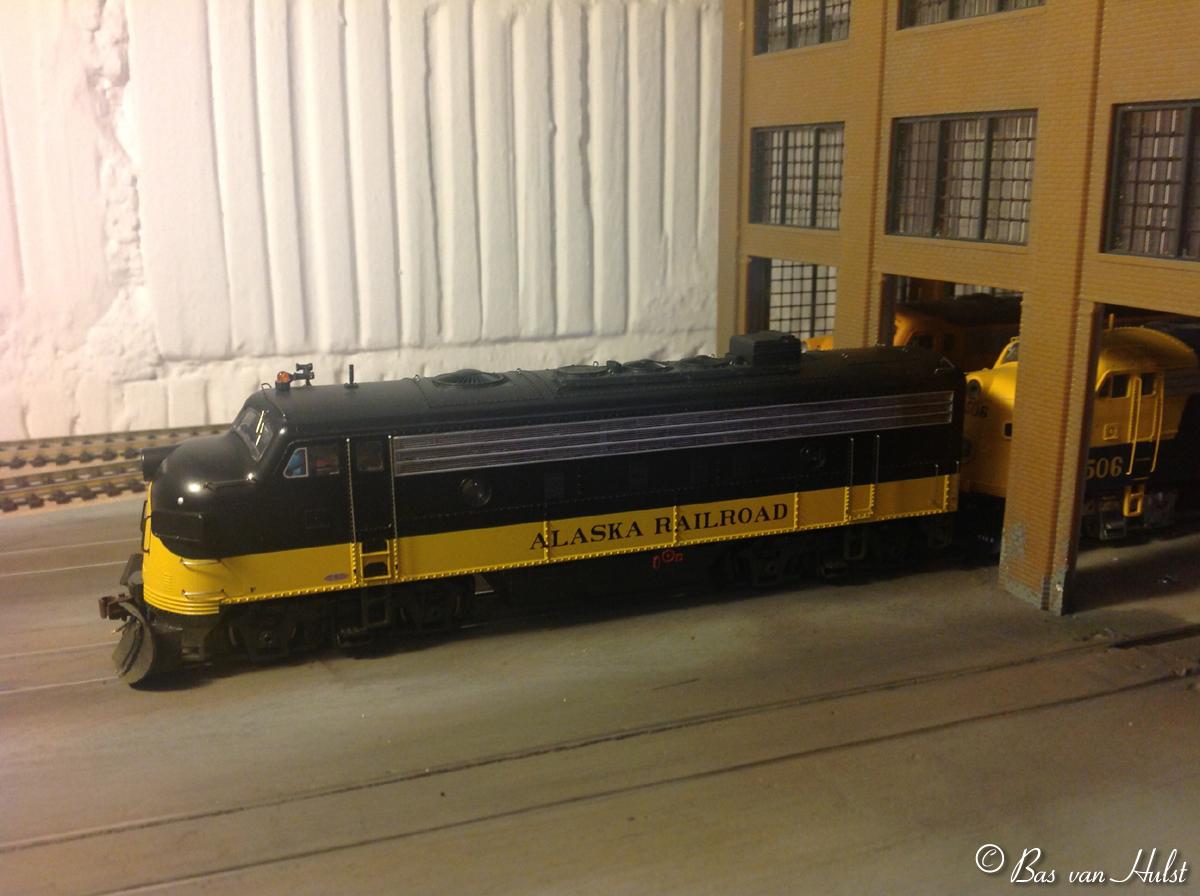 This is an Bachmann F7 with Cal Scale details like the correct snowplow, roof piping for cooling, grab irons, lift rings etc. I removed the first cooling fan and closed the hole. I also changed the frontlight, it now shows 2 small lights in stead of one. The second Bachmann F7 is still in the shops waiting for the extra details. The F7 1506 is an Bowser.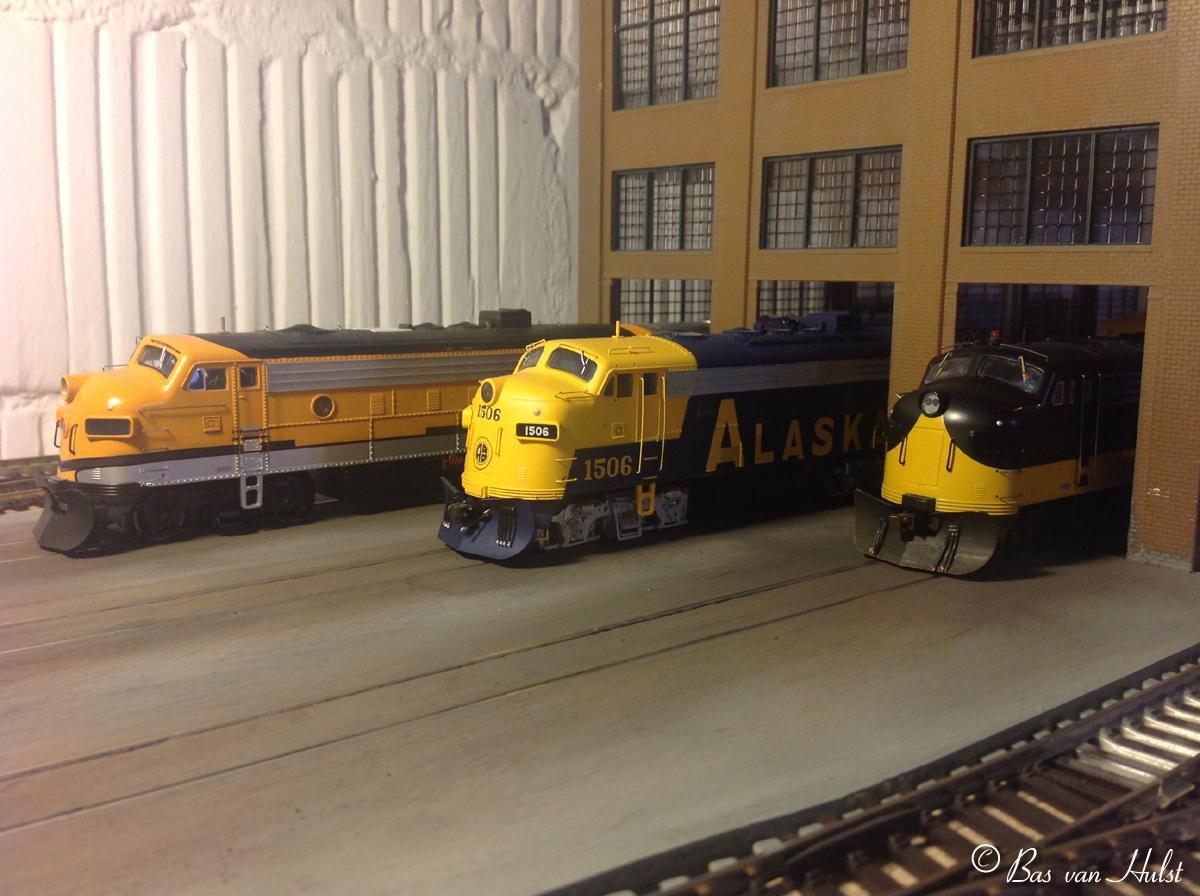 Here you can see the changed frontlight in the black F7. All my F7's have this like the real engines.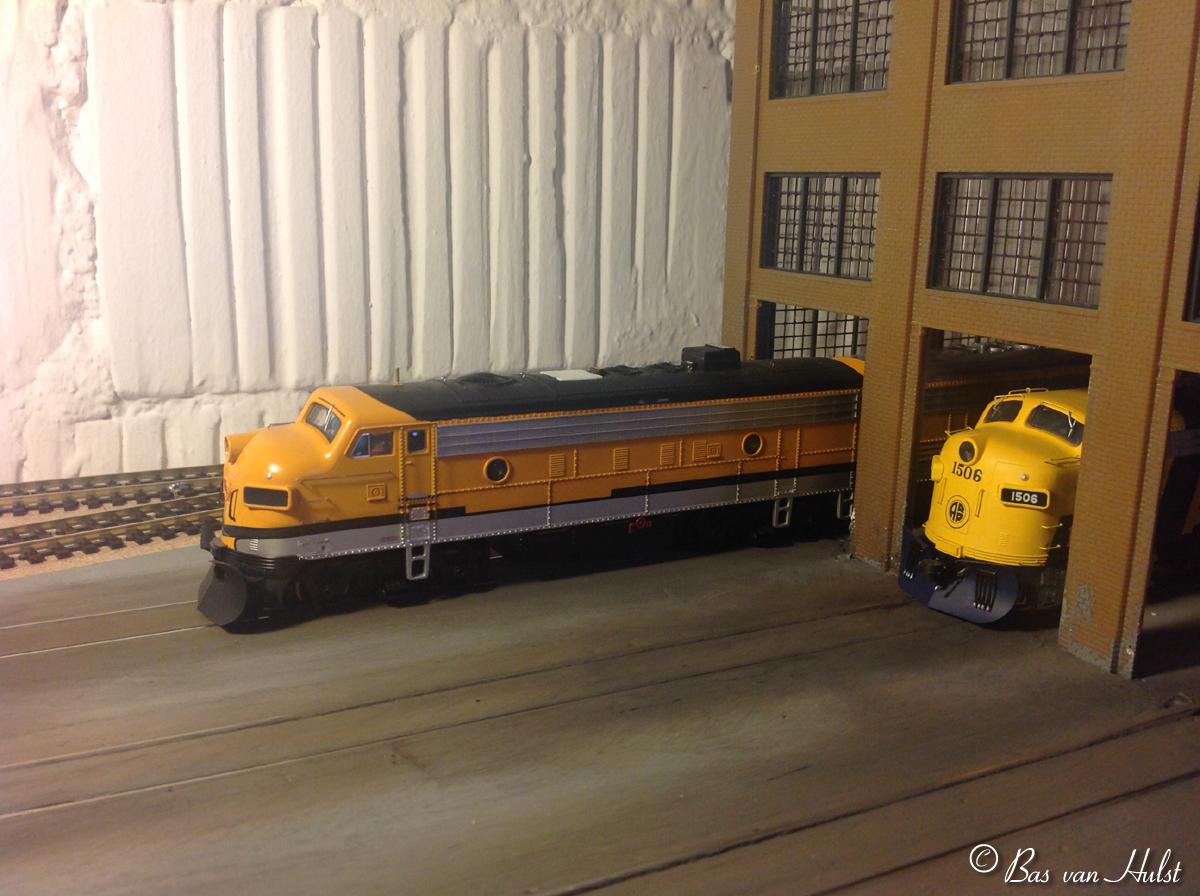 This is also an Bachmann F7, originally from the Rio Grande, but now owned by the Alaska Railroad. I removed two of the black stripings, made the front light working and added details. This is also work in progress as I'm waiting for the parts. The second former Rio Grande is also in the shops waiting for the transformation. At this moment I'm working on the decals for these engines.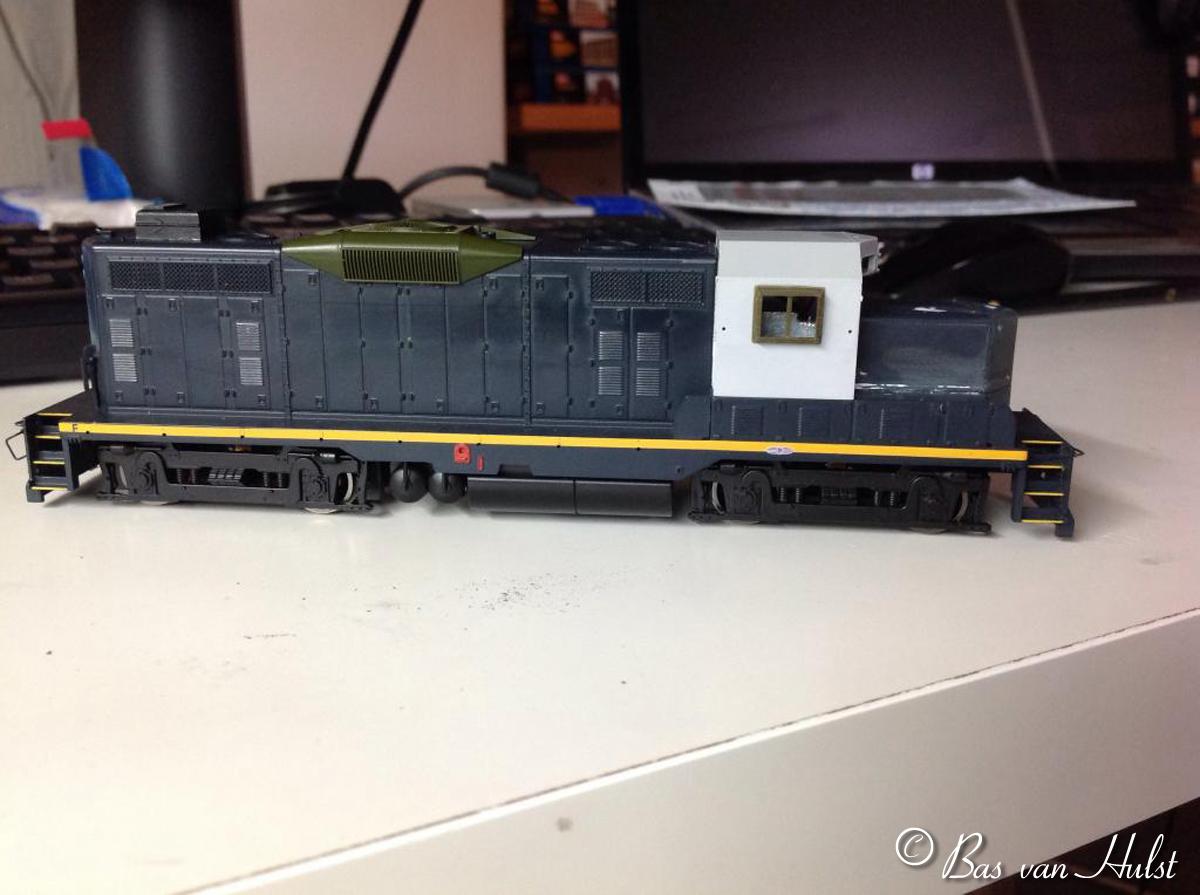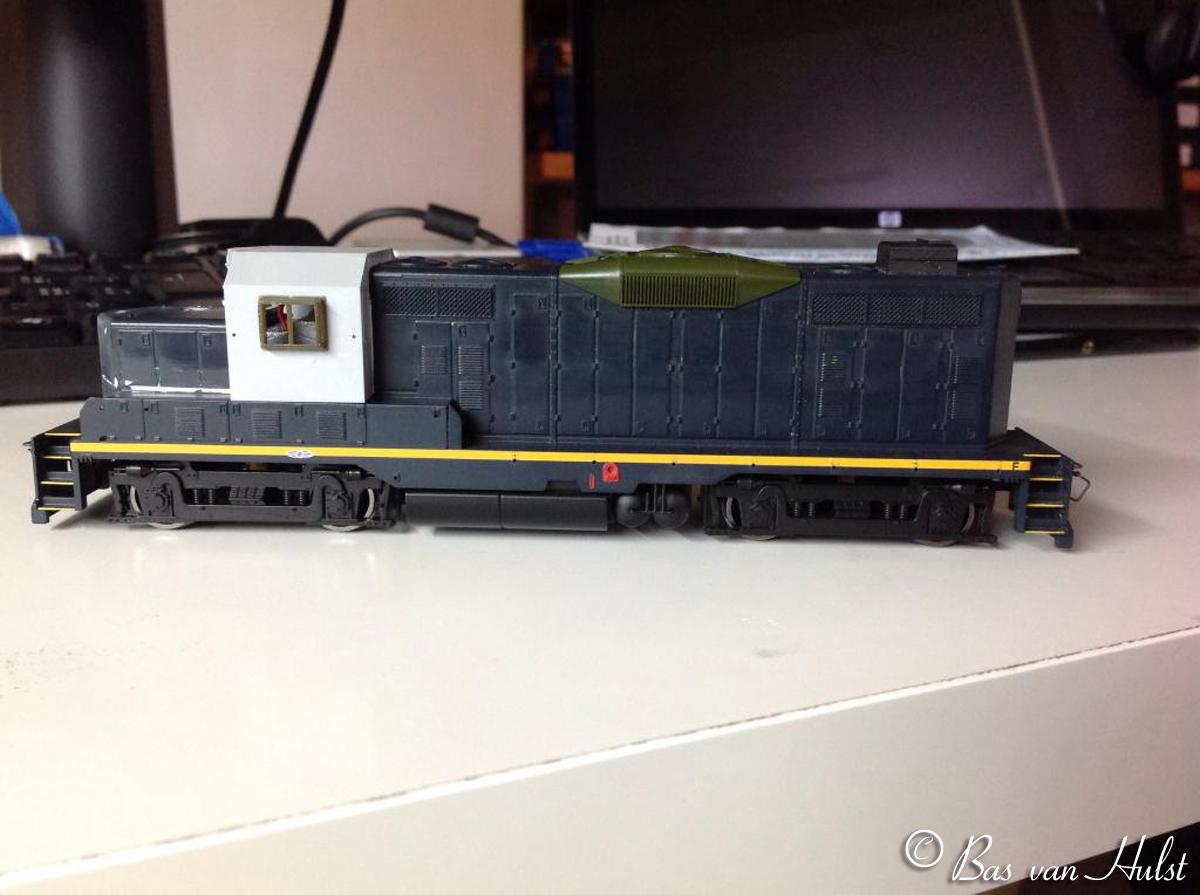 I'm also working on an GP7u, #1803. Here is the original model also a Bachmann GP7.