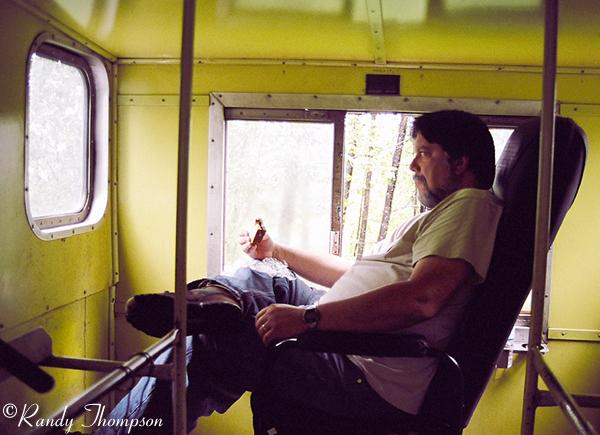 Acknowledgements
A grand and glorious trip like this can only happen when there is a huge arsenal of helpful and dedicated people. I want to say thanks to Tim Allen, Art Chase, Bill Brophy, Jeff Cook, Mark Cosson, Steve Culliver, Jeff and Leanne DeBroeck, Pat and Nancy Durand, Jim Durst, Bob Focht, Dan Frerich, Dan Garvey, Dale Greth, Dan and Levonne Gullick, Jacob Hickman, Kathleen Hertel, Jack Klingbeil, Robert Krol, Jude Law, Greg LaHaie, Matt Leistico, Steve Love, Maggie at Royal Celebrity, Raini Risch, Jim Somerville, Virginia Gray, Stewart Sterling, Randy Thompson, Tim Thompson and Mike and Sue Wilson for making my trip extra special.
I am also eternally grateful for the fun and camaraderie of my work crew buds Frank Dewey, Duane Frank, Rich Holzapfel, Ricky Singsaas and Derek Winchester. I wish I were a permanent fixture of your work crew!
Special thanks goes to Jim Blasingame for opening several tightly closed doors for me.
A million thanks goes to Curt Rudd who, as always, goes out of his way to absolutely make my trip the event of a lifetime. You are the greatest!
My biggest thanks goes to Don Prince, retired Alaska Railroad yardmaster, who continually gives me the shirt off his back. He opened up his condo to me, gave me a place to sleep, made meals, served as chauffer, allowed use of his washing machine, clothes dryer and car and listened to all of my stories. However, the best thing he gave me was his friendship. He is a very special man indeed and I am very honored to have him as a friend.
For their love and friendship, a special thanks goes to Terry, Laura, Anne and John Michael. They gave me up for seventeen days and treated me like I king when I returned.
Thanks to you the reader who not only read the journal, but also actually read the acknowledgements!
And to Walter the bartender, I bid you a good nap!

John Combs
10/1/05