Rainbow
M.P. 93.5

In 1895 the gold mining districts of Hope and Sunrise were founded. Additionally, folks would come over the Resurrection trail from Seward and Kenai to Hope and then use boats across Turnagain Arm to the dock at Rainbow. These once active cities now have only several dozen residents most of which still maintain active mines.
Several small creeks fall over a rock cliff here. On a sunny day the mist produced gives the effect of a small rainbow thus giving the area its name.
As construction of the railroad progressed through the area, Rainbow became one of the supply camps along Turnagain Arm. Later, a section house was built there. Today the Alaska Railroad has a spur here that holds about 22 cars.
Pat Durand says of the above two photos, "Those are neat examples of the the gas boats on the inlet. The one along side the dock appears to be a Bristol Bay 30 footer hull with a deck house forward. The tide extreme is well documented in the photo. The Railroad tracks are just up hill on the shore end of the dock."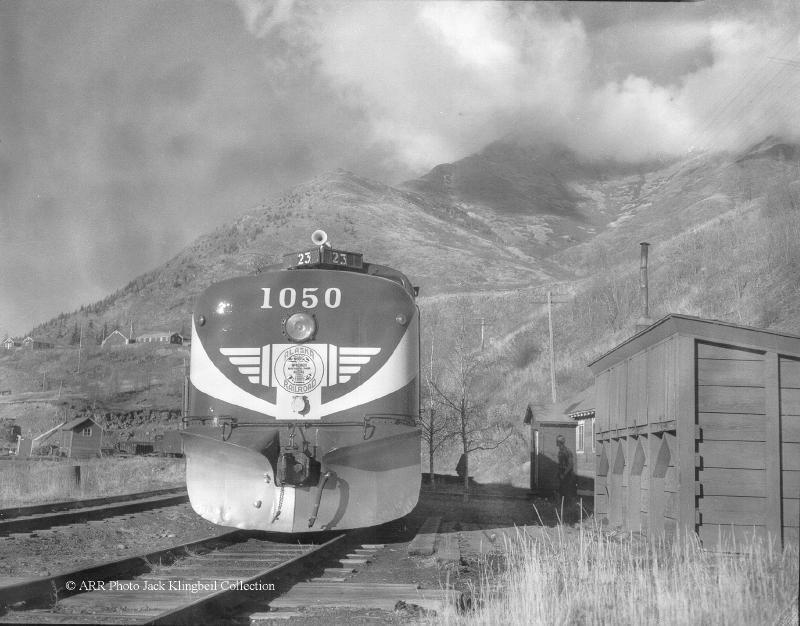 1050 at Rainbow Alaska, 1951. Where the engine is sitting it is now a modern highway.




This page was created 12/1/99 and last updated 1/7/05