Potter
M.P. 100.6

The historic Potter section house and Potter Marsh Wildlife Viewing Area mark the junction of Cook Inlet and Turnagain Arm, so named when Captain Cook's search up the arm for the Northwest Passage ended when he had to "turn again."
The section house was originally was built by the Alaska Railroad for the section foreman and his family plus rooms for the track laborers. Each foreman had a section of track (usually about 20 miles) to take care maintain. Before the 1964 quake there were large hay flats here. This is where the AEC kept a large stable for their draft animals during construction, and where there used to be large baseball games which drew trains from Seward and Palmer.
The old section house now serves as headquarters for the Chugach National Forest. There are also a few historic railroad items such as an old Rotary plow, a gas car, and some miscellaneous track materials.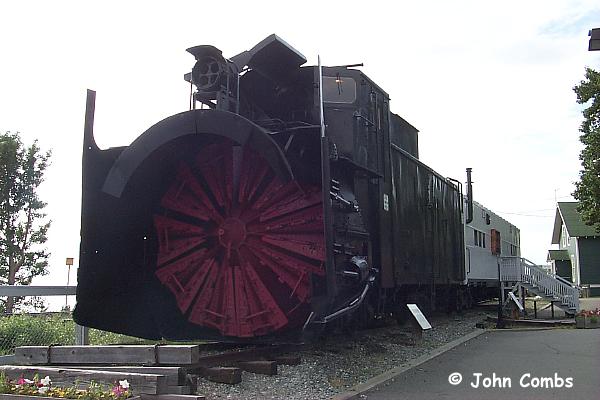 Watch for the bore tide, a huge wall of water rushing into or out of the arm during tide changes. The wave sometimes reaches 30 feet, the second highest tide in the world.
It also has a 2,176 foot (43 car) siding.



| | |
| --- | --- |
| | |
| Section House now serves as park HQ | Old section car on display |
Page was created 12/1/02 and last updated 8/3/05