Honolulu
M.P. 288.7


Current Population: 0

This is the halfway point between Anchorage and Fairbanks on the Alaska Railroad. You won't find any palm trees or hula girls here, but there is a very active beaver population and dams can be seen along the tracks. Honolulu Pass was named in the early 1900s by an area prospector.
Some of the heaviest snows on the Alaska Railroad can be found here. It is not uncommon for the white power to exceed six feet in depth!
In the northern Horseshoe curve, there is a small thru-truss bridge about the middle of the curve. In the winter you can see most of the track from the highway and in the summer you can see the bridge. The bridge is a 10 minute hike from the road.
It also has a 5,342 foot (106 car) siding.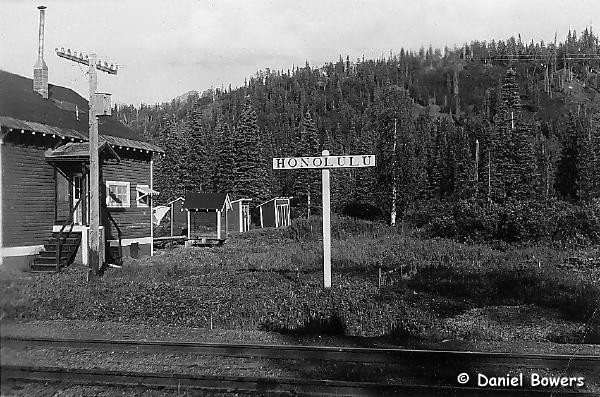 Honolulu 1949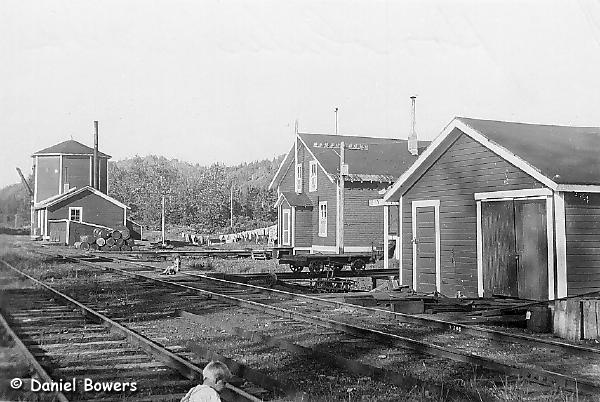 Honolulu section house and maintenance buildings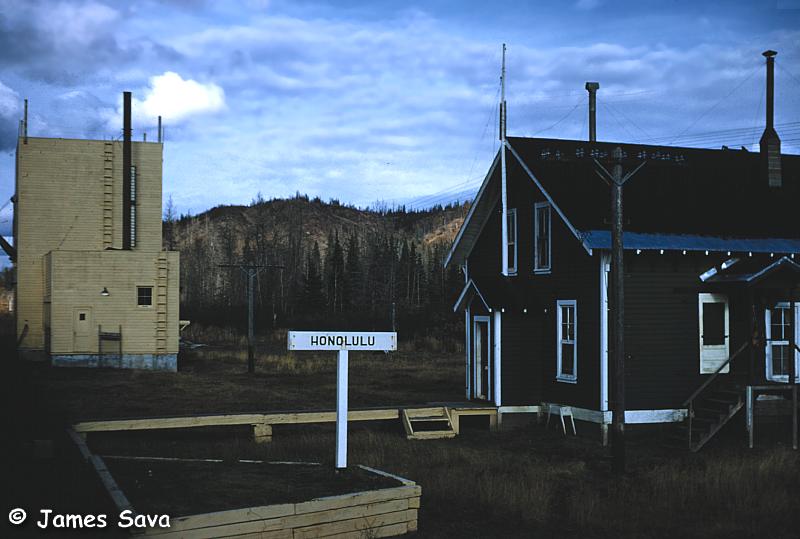 Honolulu Section and water tank; Engineer's view north spotting for water, 1952

Click here for yet another Honolulu section house photo

Created 12/1/99 and last update 11/4/05