Clear
M.P. 392.9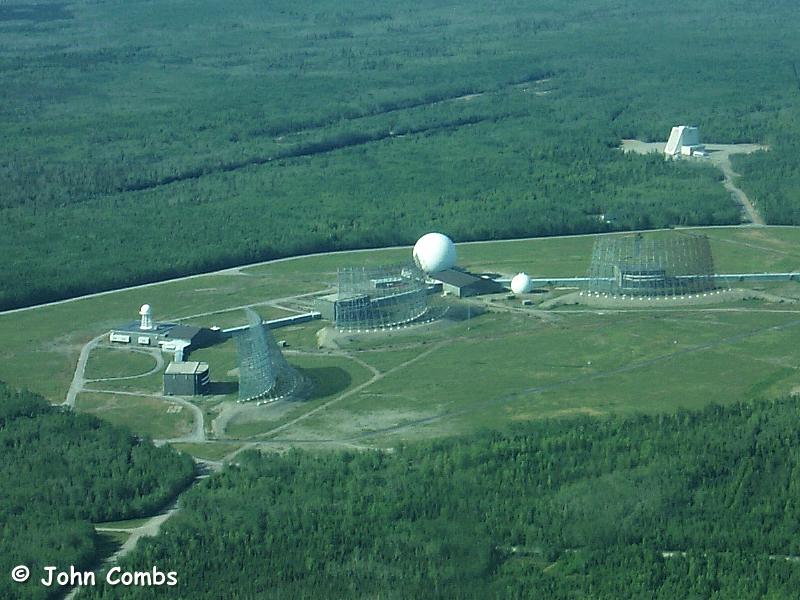 Soon after the Soviet launch of Sputnik emphasized the need for a facility to detect Russian missiles, Clear Air Station was constructed in the Tanana Valley. Clear Air Station is a Ballistic Missile Early Warning System (BMEWS) radar site which is one of three in the world. Built in 1959 it was used to detect enemy missile attack. It is now used to track satellites and space debris and covers 120 degrees in azimuth and approximately 3,000 nautical miles in range. It is located 40 miles north of Mount McKinley and 80 miles south of Fairbanks. Air Force personnel stationed there receive overseas pay and their families are not permitted on the base due to its top secret security status.
In 1995 the Clear Radar Upgrade program, a $106.5 million project, replaced the last mechanical radar in the Ballistic Missile Early Warning System network, operated by the 13th Space Warning Squadron. The existing mechanical radar was replaced with a phased array warning system, commonly referred to as PAVE PAWS. PAVE is an Air Force program name, while PAWS stands for Phased Array Warning System.
Warning data receive from the unit is forwarded to the North American Aerospace Defense Command inside Cheyenne Mountain Air Force Base, CO. The squadron is also responsible for a portion of the Air Force Space Command Space Surveillance Program and assists in tracking more than 9,500 space objects currently in Earth's orbit. Prime power at Clear Air Force Station is obtained from the station's coal-fired power plant, which is capable of producing 22.5 megawatts of power.
Clear Air Force Station, operates seven days per week over three miles of 115 pound track, connecting with the Alaska Railroad east of the base, two miles from the main road to the Anchorage-Fairbanks highway. Transporting primarily petroleum products and coal, the locomotives are kept out of the weather in Building 118, the enginehouse, when not in use. Locomotive USAF 1718 is the only MRS1 in service in the Air Force, as well as the Department of Defense. It came to Clear AFS in 1985 after service with the Alaskan Railroad. Click here for a railroad yard map of CAFS.
Locomotives: USAF 1650 and 1670: GE 80-ton, purchased from the US Army in Bayone, NJ., powered by two 335HP Cummins diesels, delivered in January 1999
Update by Chris Schmitt on 6/5/07: "The base is now run by the Alaska Air National Guard as of September 2006. The BMEWS site has been shut down since April 1998 and a new more advanced radar known as a Solid State Phased Array Radar System is used in it's place. In your picture from the air, it's the triangle shaped building in the North. It does track satellites and space debris as you have stated. It was originally build as an auxillary air field during WWII as the original railbed passes an old dirt airstrip near the west end of base. The status of the base is no secret and only people that have a need to enter may do so including families and anyone with a sponsor on the base."
Update on 7/27/12: The early warning radar at an Air Force station about 70 miles southwest of Fairbanks will get an upgrade. The Department of Defense has announced Raytheon Co. has been awarded the contract, worth up to $125 million. The Fairbanks Daily News-Miner reports the Clear Air Force Base's radar originally went online in October 1961, looking for satellites and incoming missiles. A newer system began being used in 2000. Officials say this is part of a $400 million upgrade to Clear, including integrating the radar with the nation's missile defense system. The radar from the Alaska base sends missile tracking data to bases in Colorado.
Click here to view "A Clear Mission."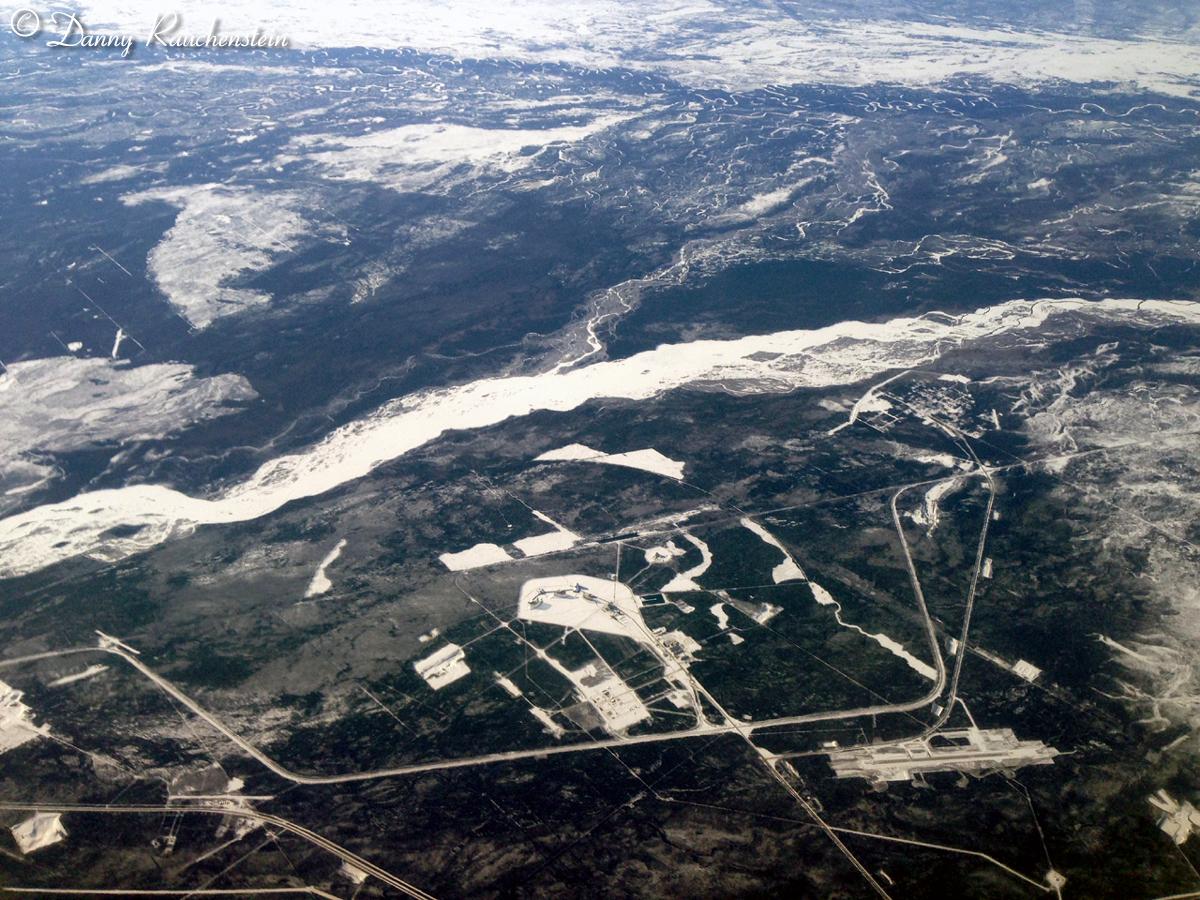 Page created 12/1/99 and last updated 8/17/16