Alaska Northern #2 by Pat Durand
Alaska Northern #2 was a self propelled standard gauge four wheel trolley style passenger car. I have found no roster documentation for the car and the only evidence of its existence are several photos, most taken on a July 4th, 1907 excursion out of Seward. The trip may have gone to the end of rail but the photos indicate they stopped at the section house at Divide.
The car body has Brill characteristics, and there was an internal combustion engine. As there is no brake rigging evident, she was probably equipped with a truck style chain drive with a transmission and differential and a band brake on the drive shaft. One photo shows a fragile looking pilot, but that is missing in later photos. The radiators are on the right side of the roof and on the opposite side the photos show a rectangular box or tank which was likely the fuel tank. The operators drop sash window is down. Was the engine possibly a little odiferous? My interpretation of the photos indicates the engine was under a box seat on the center line under the radiator section, with benches down both sides. Regular trolley coach seats extended from there to the rear operators compartment. There were controls at both ends. The drop steps folded neatly under the car body when the doors were closed.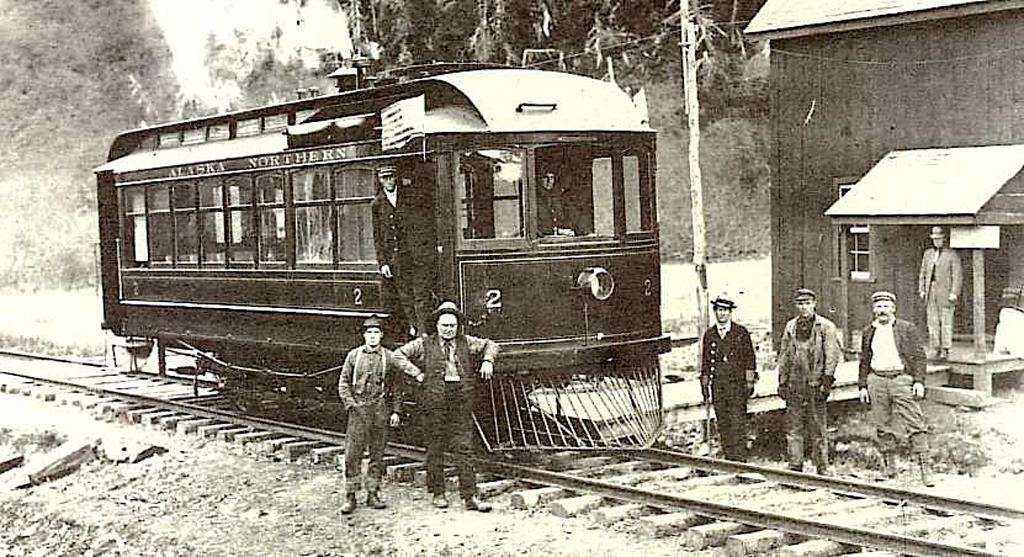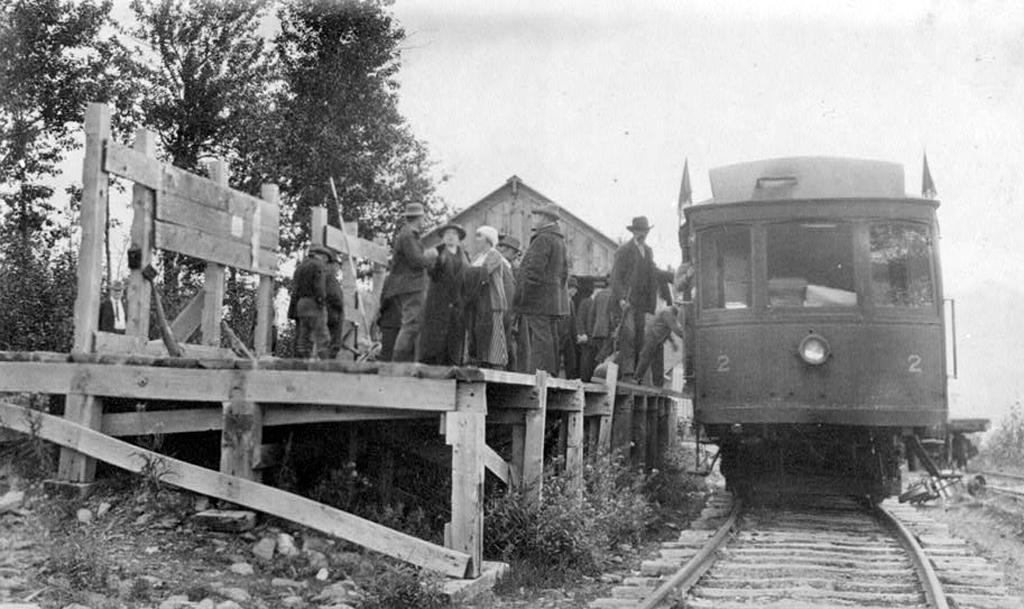 The July 4, 1907 excursion was a popular event based on the size of the gathered crowd. Limited capacity of the car probably dictated a short trip to the top of the pass at Divide to drop off picnickers and then return for another happy band. Notice the uniformed Boy Scout in this crowd. The flag holders are in different spots on each end of the car. It must have been a warm day in Seward, as the drop sash windows are open in several photos.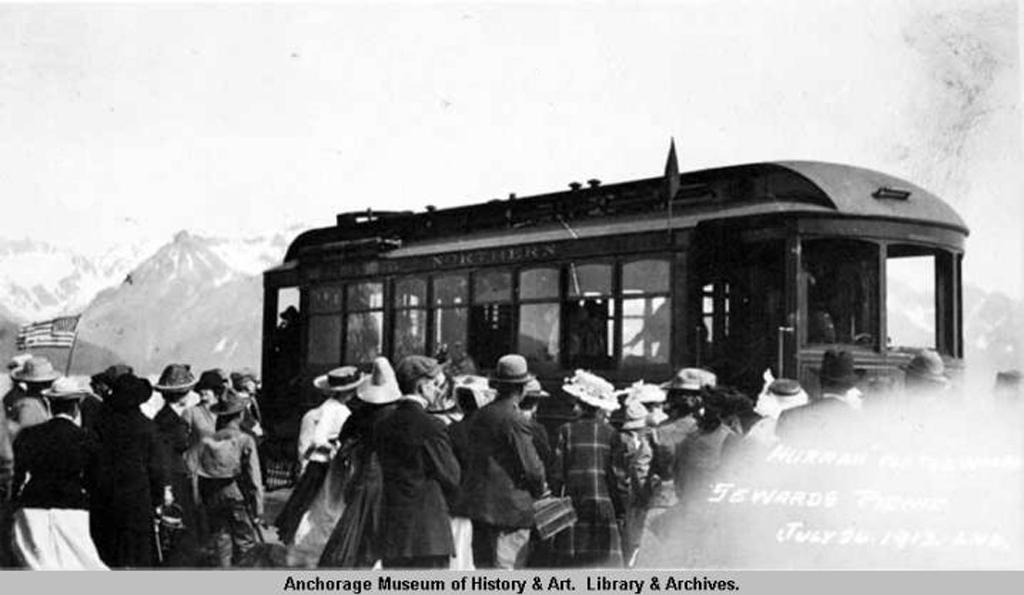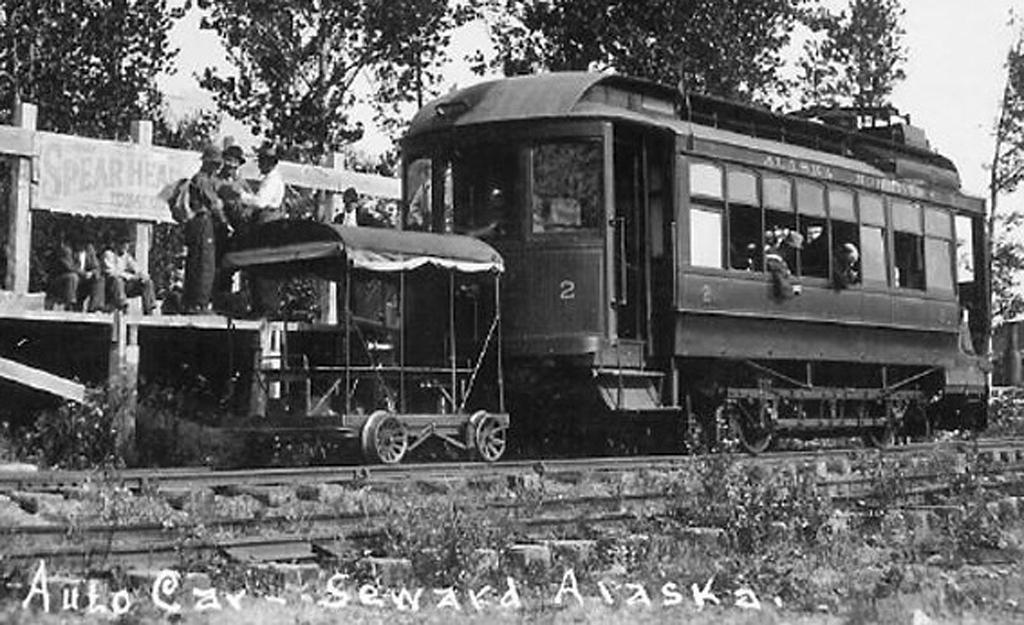 Just recently, I came into possession of a sepia toned photo of ANR #2 making a pickup at Divide.

Further down in the box, I found a sort of blurry color photo of the same event. Not a good photo but I include it here just for modelers reference. There is that boy scout again off to the left of the platform. This is probably the earliest color photo of any railroad subject in Alaska. The truth is so limiting and Model Railroading so liberating!
Have a great day chasing trains.
Pat Durand