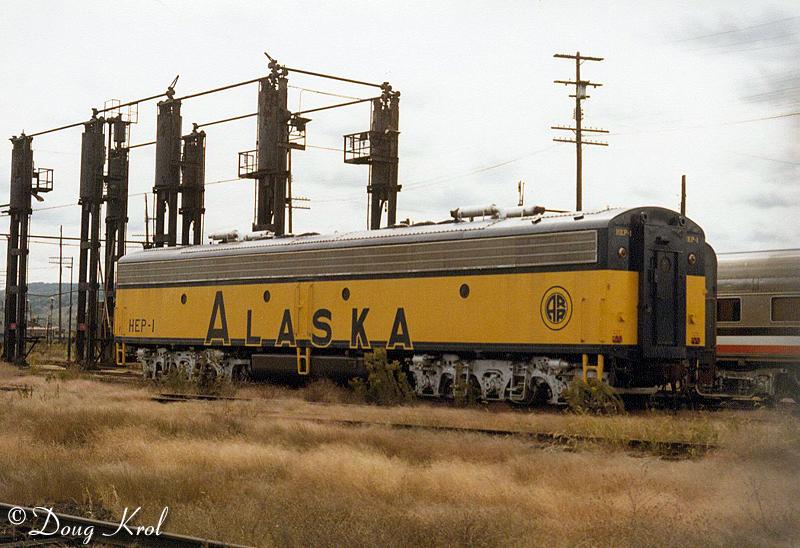 Photo courtesy of Doug Krol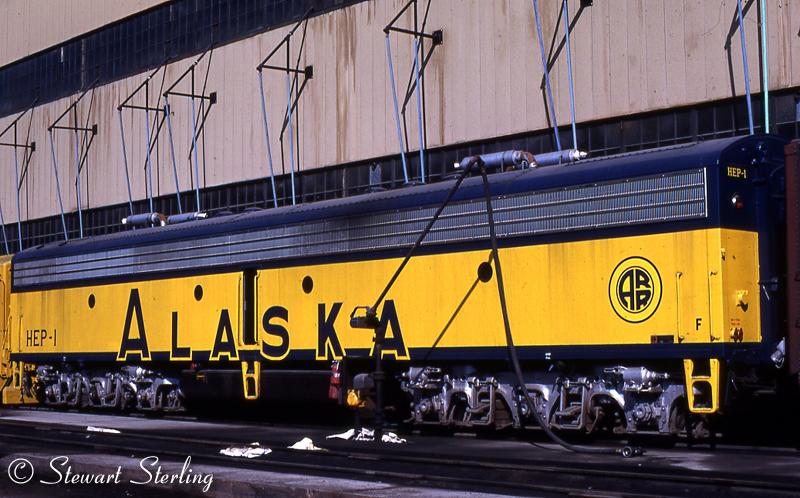 Photo courtesy of Stewart Sterling, Anchorage, 5-1-82
---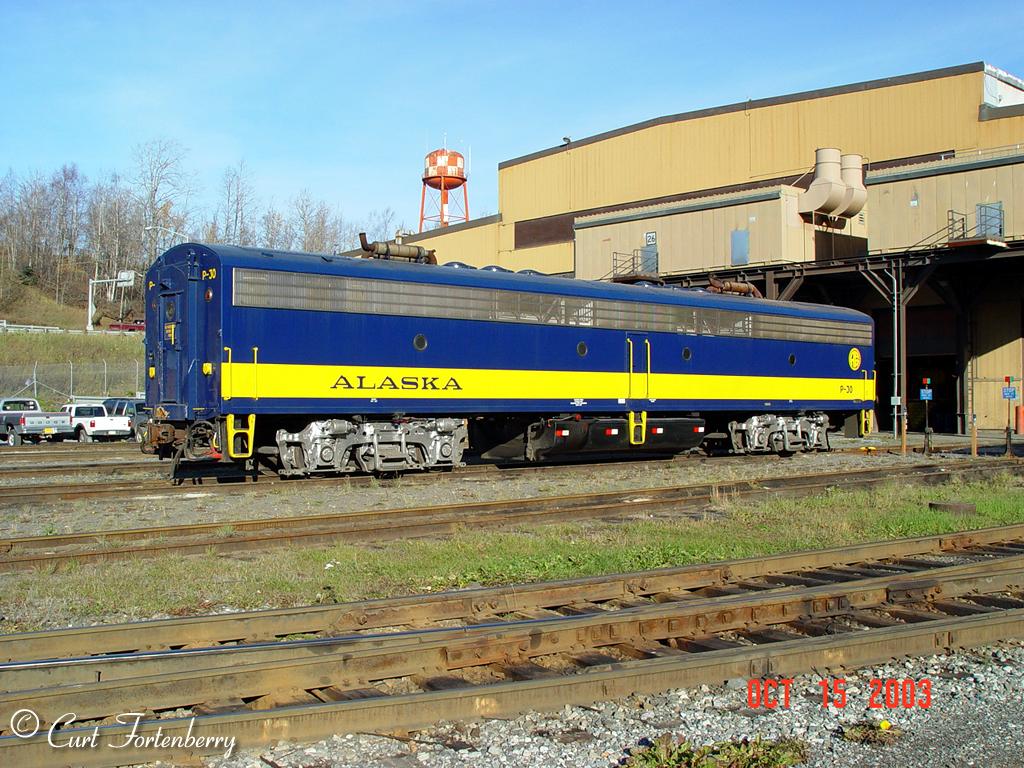 P-30 in the Anchorage yard on a beautiful sunny day
Photo courtesy of Curt Fortenberry, 10-15-03
---
Added 4/5/11: Built by EMD in 5/1957 (c/n# 23191) as an E9-B locomotive for Illinois Central as # 4108 became Illinois Central Gulf # 4108 in 1972 ( IC and GM&O merger) leased to Amtrak from (1971 ?) to mid 1974. returned to ICG in mid 1974 and stored/retired at Paducah, Kentucky sold to ARR in 1/1981 rebuilt as ARR # HEP-1 (briefly #ed that) passenger power car renumbered to ARR P-30. - Don Marenzi
Added 5/8.12: The P-30 has been sold and will be shipped outside on its own rails and not scrapped here in state. It was sold to Heritage Rail Leasing out of Chicago (one of Ed Ellis' companies).

http://www.iowapacific.com/heritage-rail-leasing.html

Makes sense since this is the last extant former IC E-unit and maybe Ed has designs on making an A-B-A set for his splendid Iowa Pacific units that are coming out in old IC orange and brown. Time will tell....at least she's got another lease on life.
---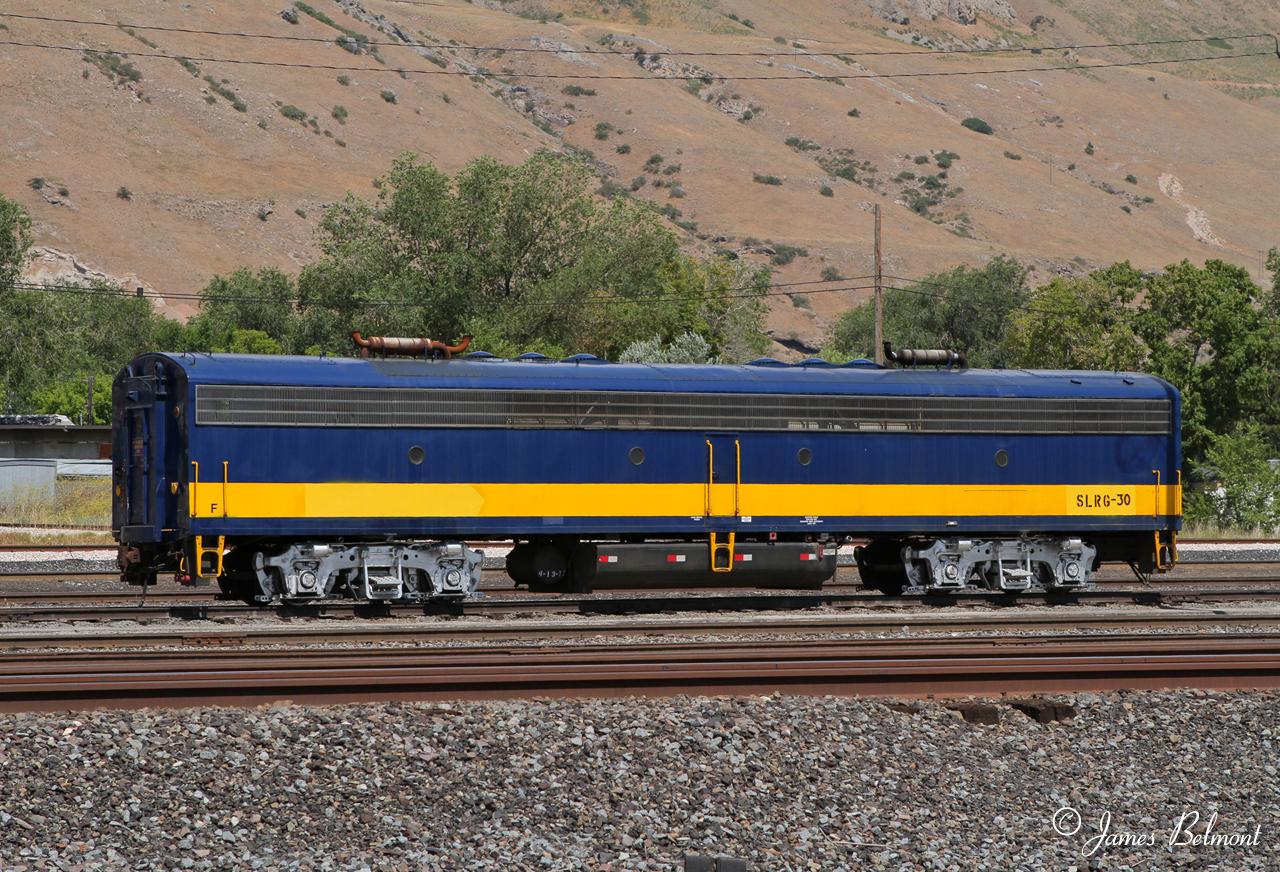 "I performed a North Yard drive by this afternoon [7/7/12] and spotted what appears to be an ex-Alaska Railroad E unit with SLRG 30 stenciled on the sides. The trace indicates it's headed for 18th Street in Kansas City. The is former Alaska Railroad power car P-30. It was originally Illinois Central Gulf E8B 4108, the Alaska Railroad rebuilt it into a HEP power car and they also replaced the 3 axle (A1A-A1A) trucks with two axle (B-B) trucks. With much of the current SD70MAC fleet able to supply HEP now, it usefulness has deminished. It is was recently sold to San Luis and Rio Grande. The SLRG unit is not headed to Walsenburg yet (if ever). Interchanging at 18th Street in KC on July 13 so going over the Overland probably to Marysville Sub and down...."
Click here for a San Luis and Rio Grande route map.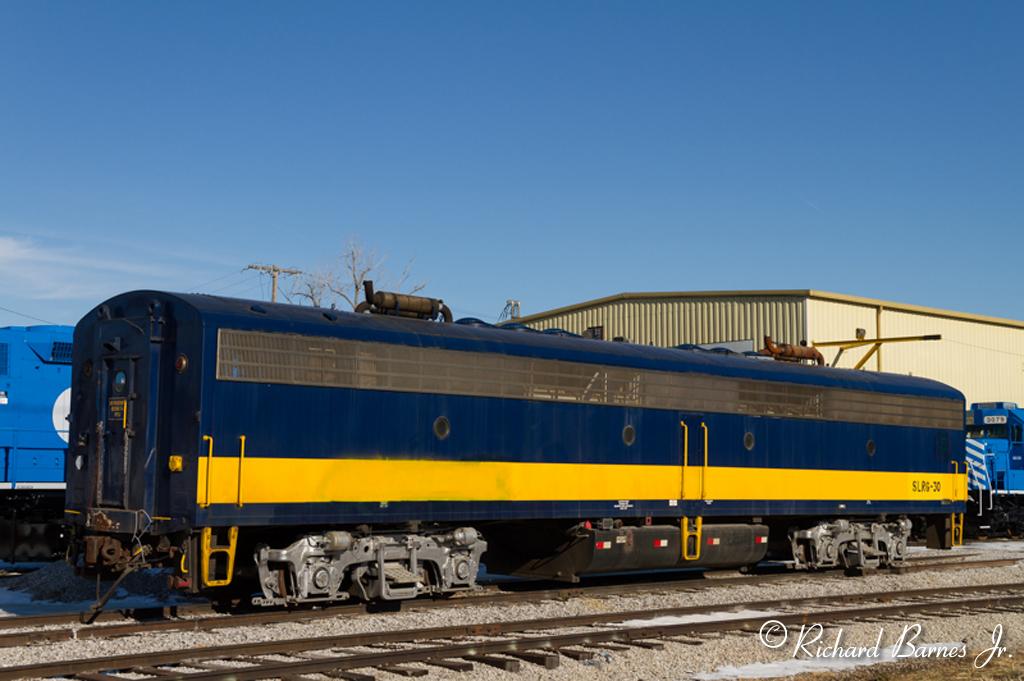 December 22, 2012, Kansas City, MO.