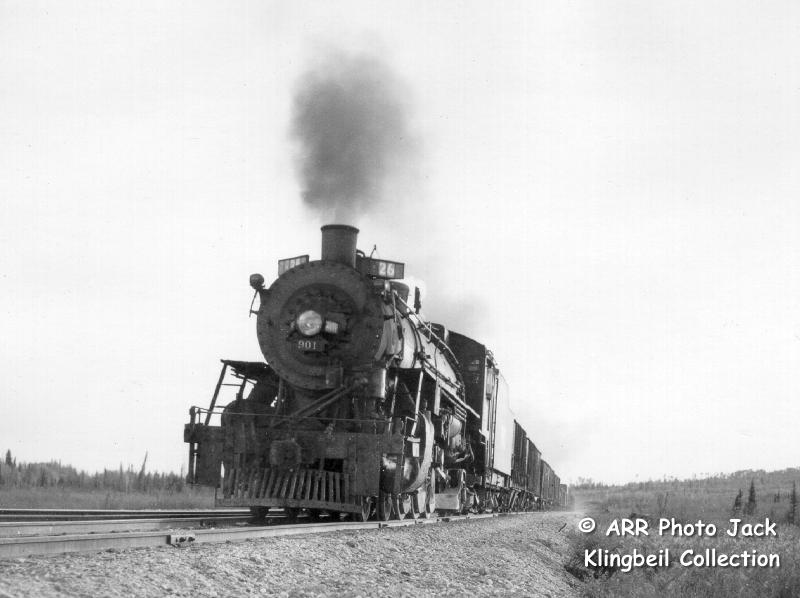 Number 901 with a freight train at Saulich, 19 miles from Fairbanks, September 9, 1949.
Alaska Railroad photo, Jack Klingbeil collection
Number 901 (builder number 62515) is a Baldwin 4-6-2 bought new on December 1940. It weighed 242,000 pounds and had 22 x 28 inch cylinders with 69 inch drivers. It was received and placed in the Anchorage Shop for assembling in February 1941. No. 901 made its first revenue trip on February 28th and placed in full service in March. It was retired April 1954 and supposedly was sold to F.C. Langreo in 1952.
An interesting footnote to the history of #901 is that it was involved in the only head on collision on the Alaska Railroad. This occurred on October 19, 1943 when northbound freight #901 collided with south bound #553 at mile post 112.5. Locomotive #553 was badly damaged as were two freight cars. One passenger and three railroad employees were slightly injured.
Are you really reading this text? As a reward for paying attention, click here for some bonus information.
---