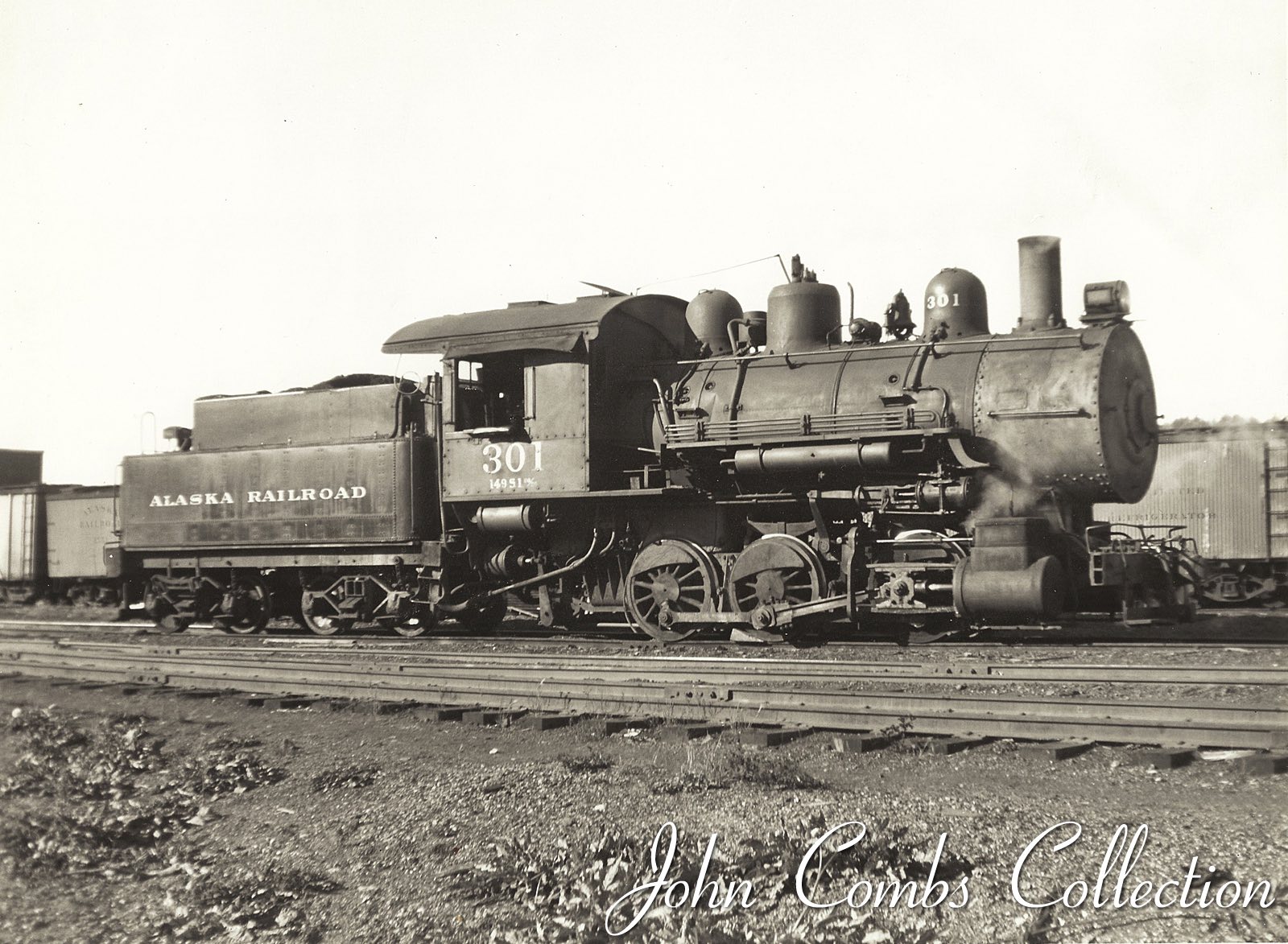 Alaska Railroad photo from the John Combs collection
Alaska Railroad's 300 class locomotives were all 0-6-0 switchers. It was built for Northern Pacific in May of 1906. The Alaska Railroad acquired it February 24, 1943 and later sold it to Beth. Steel in Seattle in 1947 Number 301 is shown here at the Anchorage Yard.
Added by Pat Durand 9/20/05 - The Alaska Railroad #301 was the dedicated Anchorage Yard Switcher from 1943 until 1946. William Stewart turned many eight hour tricks as both fireman and engineer according to his trip reports. She was purchased as a hand me down Class L9 from The Northern Pacific. Alco Manchester turned out this 0-6-0 as builders #39530 in May of 1906 to became NP No. 1042. She arrived in February 1943 to become #301 on the Alaska Railroad. As one of a kind on the railroad, she worked the Anchorage Yard and eventually went to scrap in 1947.