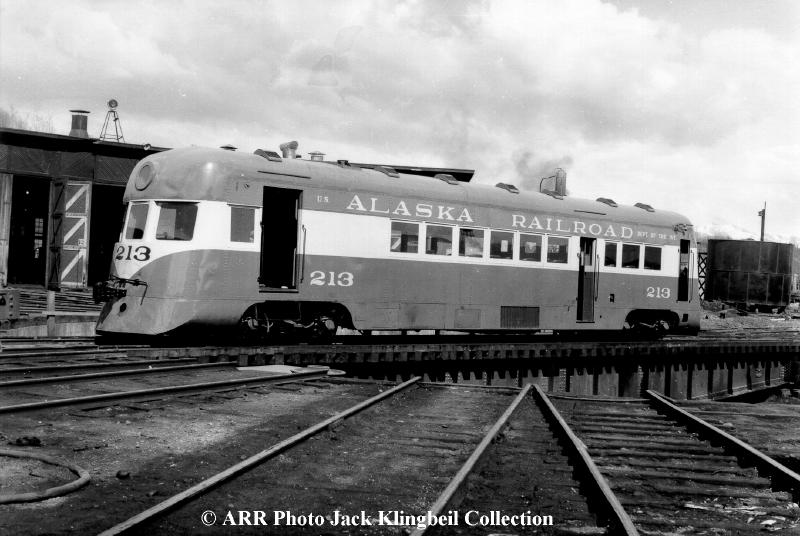 Alaska Railroad photo, Jack Klingbeil collection
"The unmistakable lines of an America Car and Foundry (ACF) streamlined motorcar are easily identifiable at almost any distance. Alaska 213 was the last of some 27 domestic cars starting with the GM&N Rebel powercars of 1934. The 40-ton 75-foot combination baggage/coach was built for the Navy, but spent most of its life as ARR's newest and last motorcar, retired in 4/54. a short time after this shot on the old Anchorage turntable." quoted from Extra 2200 south.
A few additional notes are that it was built in 1942 (serial no. 2514) is gas/electric and has 28 seats. It is second hand from the U.S. Navy (no. 19). It is pictured here on the turntable in Anchorage on May 11, 1948.