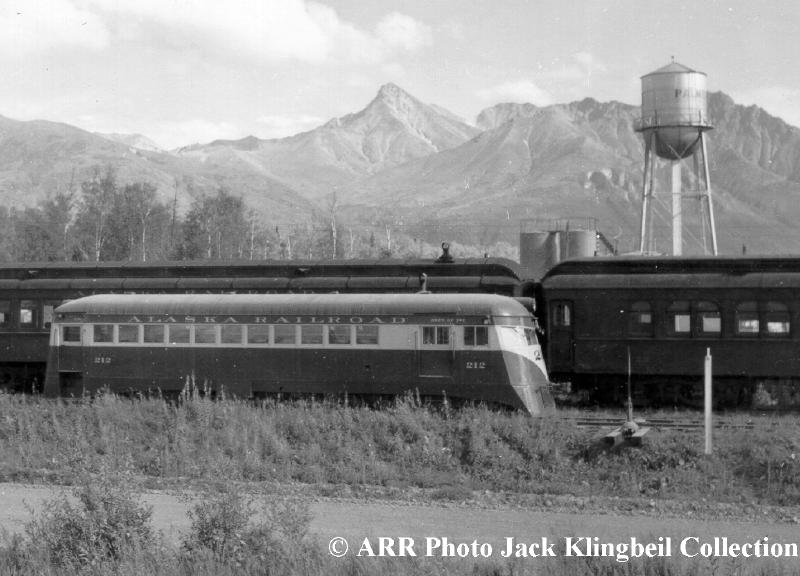 Alaska Railroad photo from the Jack Klingbeil collection


It is a gas motorcar built by Edwards (model no. 21 and serial no. 198)) and has 42 seats. It was acquired second hand from the U.S. Navy. It was retired in April of 1954. The above photo shows no. 212 sitting on the siding in Palmer in 1948.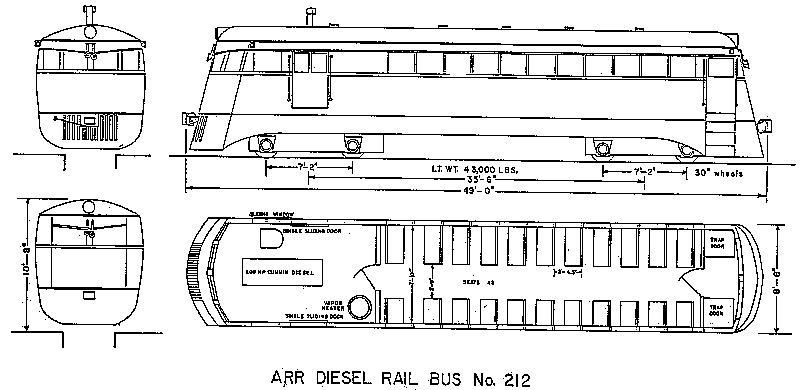 Added by Chip Marshall on 3/25/14:
The US Naval Proving Grounds located at Dahlgren, Virginia (just south of Washington, DC) had a fairly extensive track layout on base plus a connecting line to the RF&P in Fredericksburg, Virginia. Sometime around 1938 they US Navy bought a Model 21 railcar from Edwards Car Company in North Carolina to transport base employees from along the connecting railroad to the base. During the war, the capacity was increased with the purchase of a combine car from AC&F in St. Louis. My guess is that automobiles and the roads they traveled on were not so good and the Navy wanted a reliable work force so they ran a passenger service of sorts.
I don't know too much about the operations associated with this equipment other than it existed and that the navy base had a building used as a railroad station. Once decent roads were created and cars became more available to the average Joe the Navy ceased rail passenger operations.
I have attached a picture of the #212 when she was in the service of the US Navy.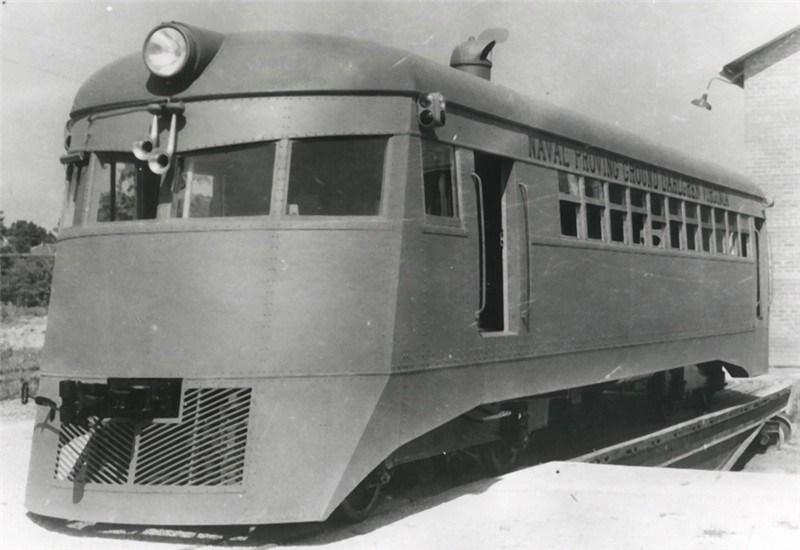 Added by Chip Marshall on 3/27/14:
I just purchased a book called The Edwards Railway Motor Car Company by Cary Franklin Poole. There is additional information on #212 including pictures.

Information in the book states that Alaska Railroad #212 started life as #200, the company demonstrator car for the Model 21, first streamlined unit produced by the company, in 1935. She was then sold to the US Navy in 1938 (apparently after some minor modifications). My information indicates the Navy transferred her to the Alaska Railroad (then a federal railroad) in 1948 as their number 212. She was retired in April 1954 and scrapped in late 1959.

The book has one picture of #212 as the demonstrator #200 and an additional photograph (a really good side view) painted up in Navy haze gray with black lettering.
Added by Chip Marshall on 5/8/14:
I found more information about #212 at the Dahlgren History Project. Delivery day and circumstances, configuration, etc. Its the configuration that has me confused. An article by the Richmond, Fredericksburg & Potomac Historical Society indicates the rail car was delivered with the seating as two facing wood bench seats, not the seating shown in the layout for 42 people in a more conventional fashion. This configuration is similar to that found in some of the Navy's home made passenger car built at Mare Island NSY. They also describe a second set of controls in the "rear."