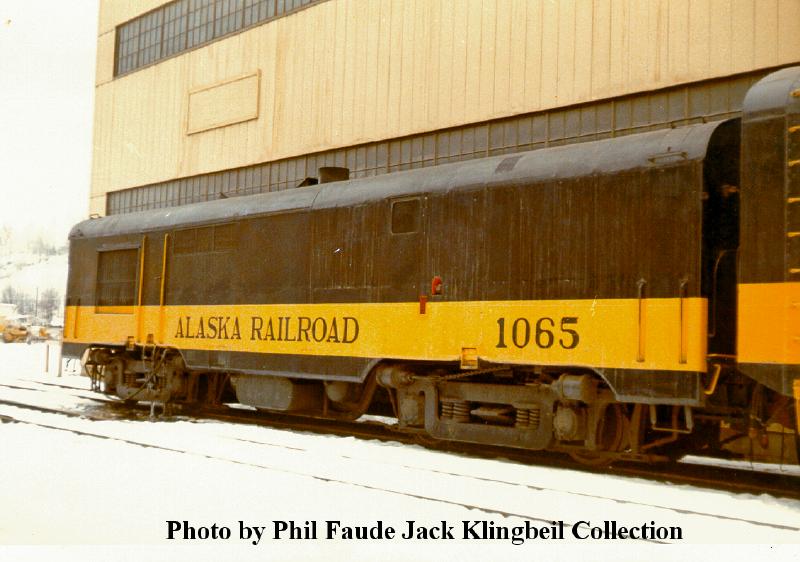 Number 1065 is an Alco RF1B. It was built as an RSD-1 in 1943 (builder #70656) for the U.S. Army, #8035. The Alaska Railroad purchased it in 1948. It was damaged by fire on May 10 1952. It was then rebuilt to RF1B #1065. They retired in in 1972 and scrapped it in 1973.
The above photo shows #1065 in the Anchorage Yard at the fueling rack.
Jerry Peters, retired ARR Master Mechanic, adds this commentary on 12/14/05: "I thought that I would add a little background on the picture of the 1065 ALCO B unit on the steam track of the Round House (Diesel Shop), in Anchorage. This picture must have been taken in 1969 or 1970. If you look, you can see that it is coupled to the Rotary #3. We had disabled the traction motor circuits in the 1065 and had connected it to the Rotary as a power generator for the two traction motors that we had installed in the Rotary, which drove the wheel, replacing the steam boiler and engine works."

Phil Faude photo from the Jack Klingbeil collection