Engine 557 Restoration Company is holding a raffle to raise funds for the restoration effort.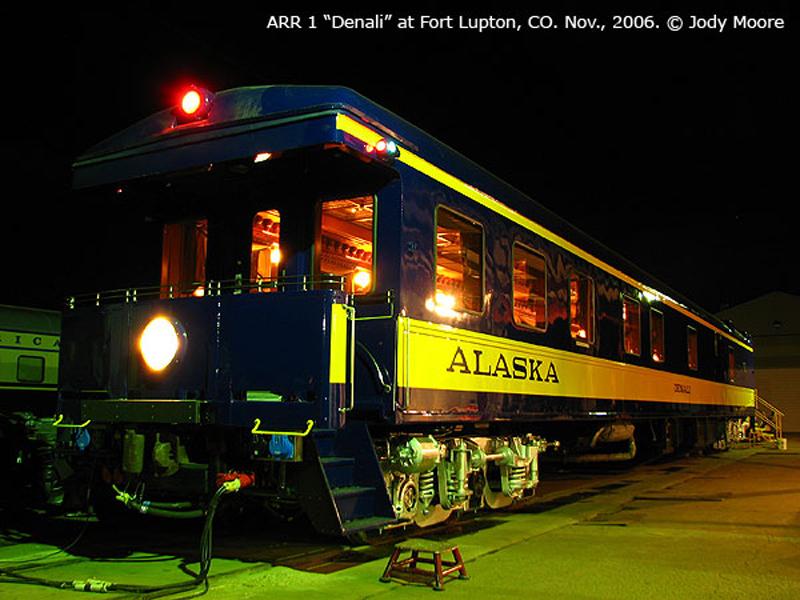 Alaska Railroad private car Denali provides the ultimate experience in Alaskan travel. Up to 16 people can ride and visit in the lap of luxury on a day charter, coupled to the rear of the Coastal Classic train from Anchorage to Seward and back. A fantastic trip for a wedding party, business retreat, employee recognition, customer appreciation, family reunion or the aspiring rail baron or baroness. The charter cost is $10,000.00 for the day or you can purchase a chance on winning this trip of a lifetime .
We have a raffle ticket for you while the limited supply of 150 lasts.
The Museum of Alaska Transportation and Industry is selling only 150 raffle tickets at $100 each to benefit Engine 557 Restoration Company. All proceeds will also be matched by a generous Rasmuson Foundation grant. The winning tickets will be drawn at 557 p.m. December 31, 2013 at the 557 Engine House in Wasilla.
You can participate by mail. Include your complete mailing address and day time phone number.
Make checks payable to: The Museum of Alaska Transportation and Industry or just MATI
In the notes section insert "557 Raffle permit #707"
Mail to: 557 / MATI
P.O. Box 875360
Wasilla, AK 99687-5360
Note. If your check arrives after the last ticket is sold or after December 31, 2013, It will be returned by mail.
I thank you for your consideration in support of Engine 557 Restoration Company.
Patrick J. Durand, President
Engine 557 Restoration Company