---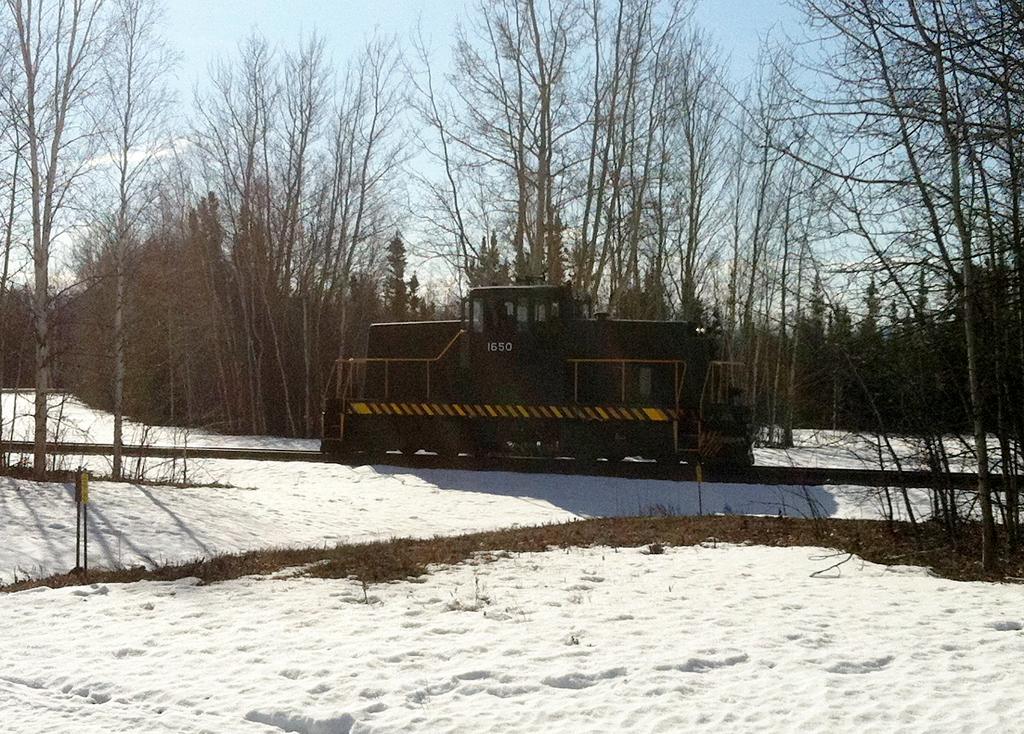 April 2012
---
Added 4/17/17:
Alexander Gudschinsky and Andrew Packee report that GE 80 tonner #1650 is in the Fairbanks Yard. Apparently, it was purchased through GovPlanet.com for $10,500. Matt Leistico shared Clear Air Force Station's coal fired central heat and power plant shut down last year. The station was connected to public power and a new fuel oil steam plant was constructed. One of the engines was shipped over to Eielson and the other 45 ton switch engine was to be retained at Clear until further notice. Does anyone else have additional information? - 4/17/17
---
Added 5/4/17:
C&R Pipe works off the North Star Terminal Lead which is H-2.8 on the Fairbanks International Airport Branch. Since C&R doesn't have their own spur off of the lead and there are customers beyond their facility, we are holding the engine in the terminal until they decide what they are doing with it.
---
Aaron Pedersen reports, "The 1650 was purchased by C&R Pipe. Rumor has it that Dennis Wilfer got it for $12,000. Doesn't sound like he's going to scrap it. Don't know what his plan is. If I hear any more I'll let you know."
---
Jonathan Fischer adds: "After church this morning (12/31/17) as we finished our morning shopping at Costco, I noticed an oddity in the UP yard. It turns out to be USAX 1650 riding on ARR 17000. A reliable source informed me that this locomotive is travelling from the base at Clear, Alaska to the Napa Valley Wine Train."