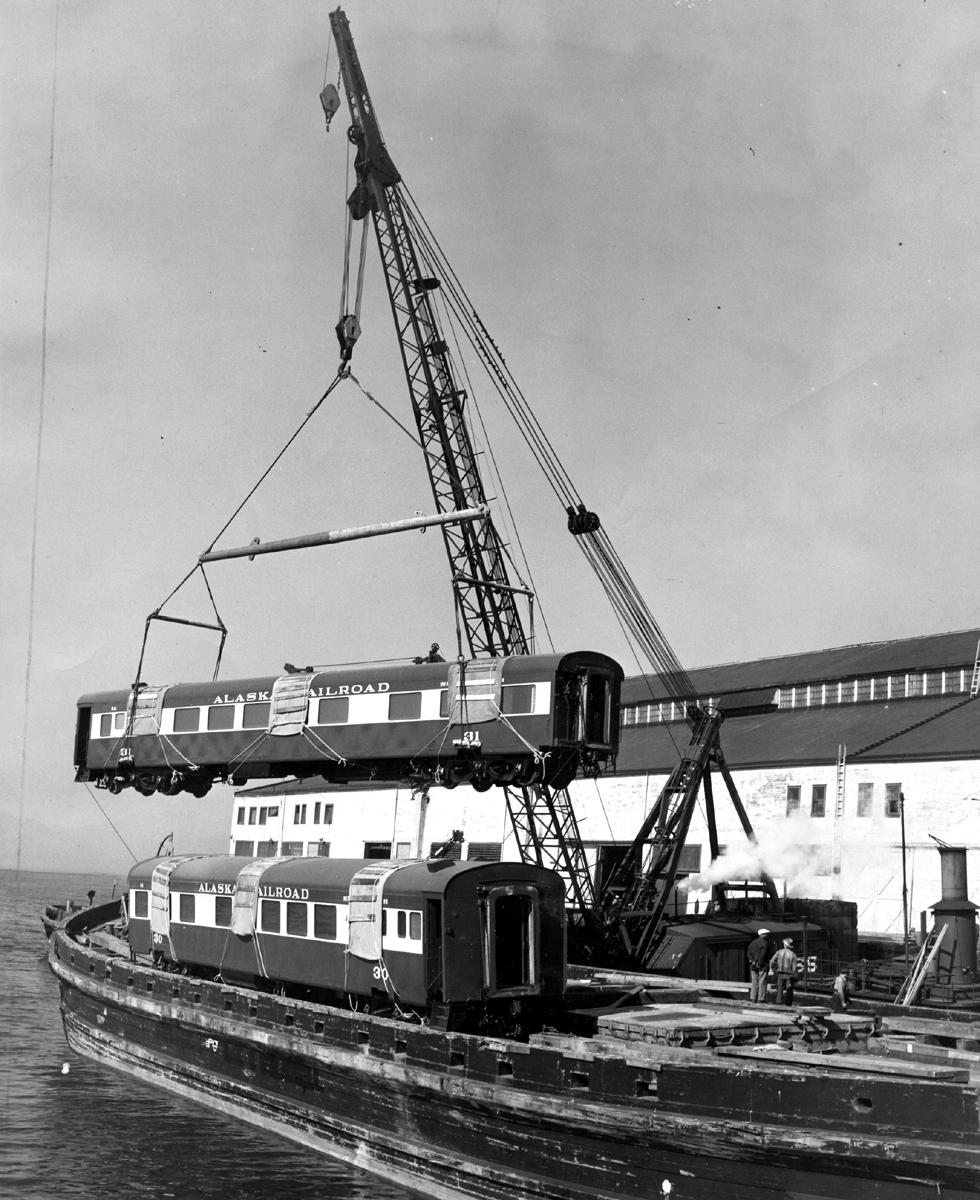 Equipment for Alaska Railroad
From hospital cars to passenger coaches
10/3/48
Using a powerful 100-ton floating crane with a 125-foot boom, Ocean Tow, Inc., yesterday loaded three streamlined passenger coaches and one combination dining and club car, each weighing 80 tons, and seven gondolas, on a barge at Pier 50 on the central waterfront fro transportation to Whittier, Alaska.
The coaches and the club car are each 85 feet long. The operation required skillful handling of the huge crane. The equipment will be used by the Alaska Railroad.
The coaches and club car were converted from Army hospital cars in the plant of the Puget Sound Bridge and Dredging Company. The other equipment was converted from Army kitchen cars and troop sleepers by the Chicago Car and Freight Parts Company at Auburn.
Another barge carrying 11 railway cars, including two express refrigerator cars, one standard refrigerator car and wight new box cars to Whittier.
The two barges will be towed in tandem by the tug Mundos, skippered by Capt. P. J. Sullivan. They are expected to leave Seattle Tuesday.