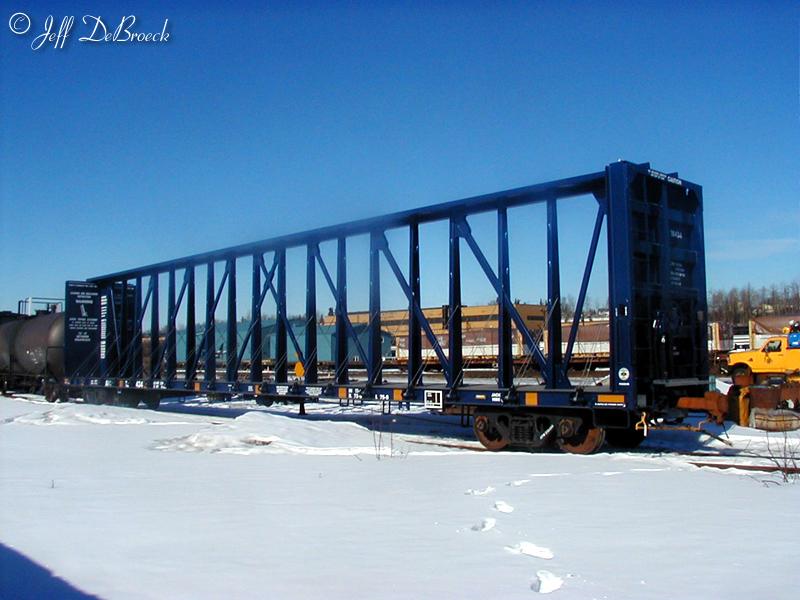 Centerbeam flatcars are essentially bulkhead flatcars that have been reinforced by a longitudinal I-beam above the car deck. The I-beam runs from bulkhead to bulkhead. They are designed for carrying bundled building supplies such as fence posts, wall board and dimensional lumber.
Cables or straps are respectively retained to a plurality of winches positioned along the opposite side sills of the flat cars. The cables or straps extend around the load from bottom to top and downward with their free ends being secured to the floor deck of the flat car at a position adjacent the respective winches. They are loaded with an equal payload weight on each side so as to avoid tipping over.
The centerbeam and top member arrangement provides the greatest available loading height to maximize cubic capacity. Other features include the ability to concentrate the entire load over the center 60 ft. if necessary, and optional stake pockets to enable back-hauls of other suitable products.
In October 2005 the ARRC obtained two new centerbeam bulkhead flatcars ( nos. 18431 and 18434) from National Steel Car for transporting lumber for Spenard Builders.
Inside: Length: 73 ' 0 " | Width: 9 ' 0 " | Height: 3 ' 6 "
Outside: Length: 80 ' 5 " | Width: 9 ' 8 " | Height: 15 ' 6 "

Click on the pictures below for a larger view.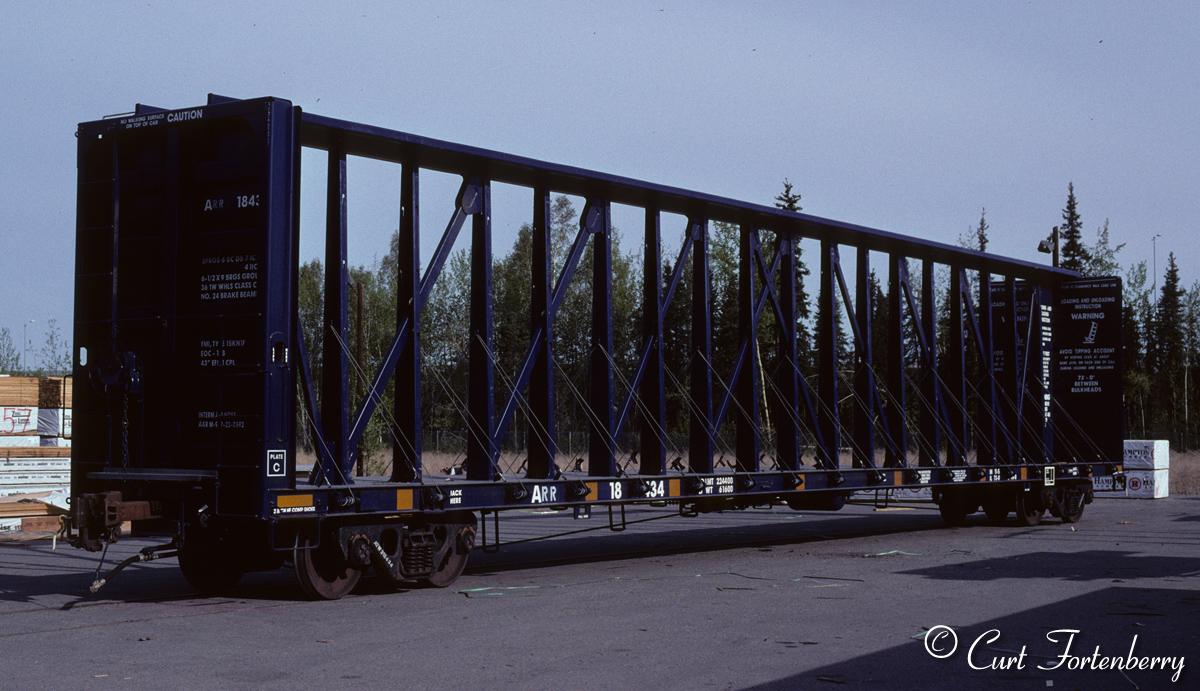 © 2013 John Combs unless otherwise noted
Page created 4/24/06 and last updated 6/21/13