Kenai Fjords Tours Wildlife Express Rail Car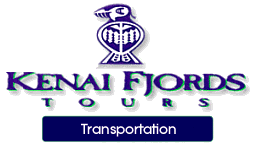 This exclusive rail car takes passengers on a fully narrated tour between Anchorage and
Seward via a corridor designated a scenic railway.


History of the Wildlife Express Car
The Kenai Fjords car is ex-7014, also ex-Union Pacific. For most of the last decade, ARR ran two domes, the 500, which was rebuilt in 1982, and the 7008. Around 1995, 7008 was renumbered 501 and repainted in the new scheme. 500 was also repainted around this time. But 7014 sat around and the railroad finally thought about rebuilding it for the Seward train. It was decided to have the dome section rebuilt into a different arrangement whereby half the folks can sit backwards. The ARR then leased the car to a concessionaire (Kenai Fjords).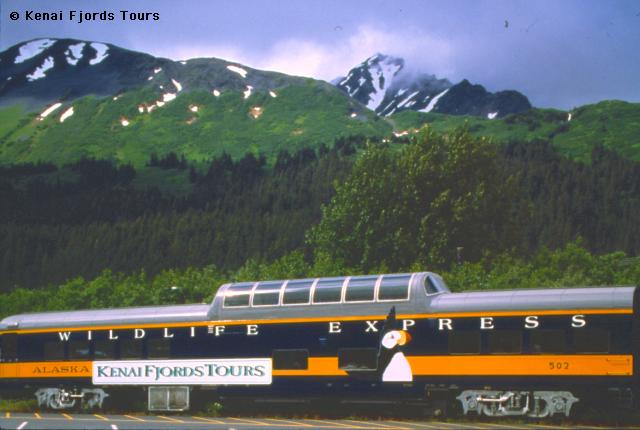 Thanks to Barbara Kagerer (at Kenai Fjords Tours) for her assistance and to Curt Fortenberry for providing historic information.
Page created 3/29/99 and last updated 2/11/09