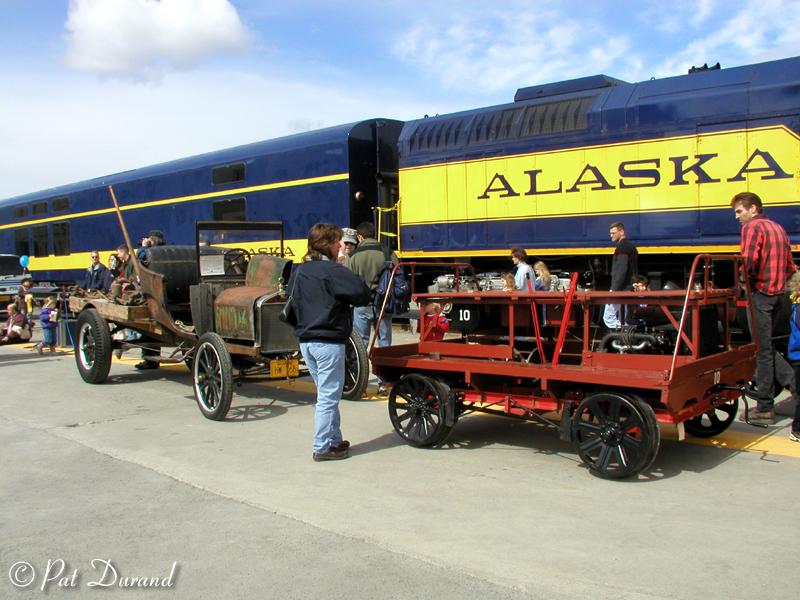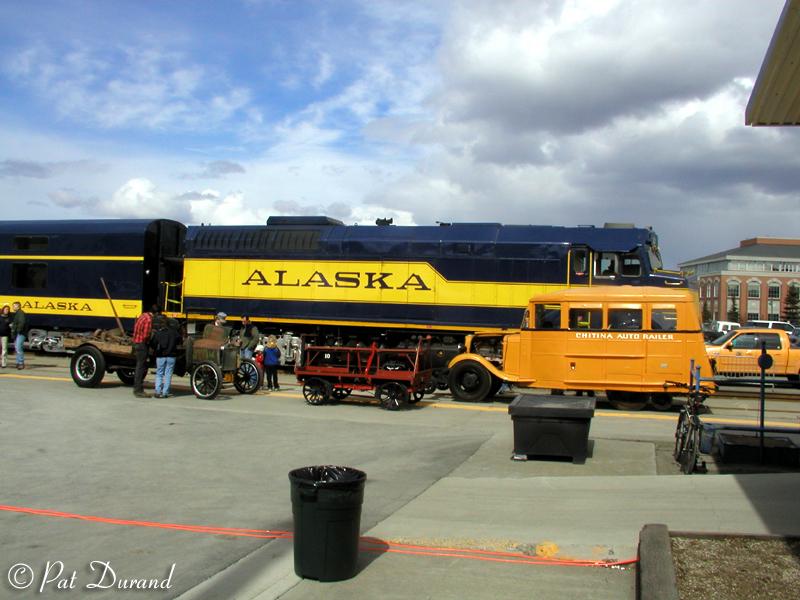 Alaska Railroad Open house May 6, 2006
by Patrick J. Durand
The MATI Rail Crew provided support for the Alaska Railroad Open House on May 6, 2006 by transporting and displaying three unique artifacts of railroad history in Alaska. The Alaska Railroad Corporation hosted the McCarthy Centennial Committee at the Depot to give their organization some publicity during the Open house.
The Chitina Auto Railer, Kennecott Speeder #10 and the Gagnon Family Homesteaders truck from May Creek all operated over the remains of the Copper River and NorthWestern Railroad after 1937. Each of these vehicles once provided transportation for residents in the McCarthy area, and have been preserved at the Museum of Alaska Transportation and industry, Inc. in Wasilla, Alaska.
The MATI Rail Crew of Pat Durand, Richard and Gail Clinch and Jeff DeBroeck were joined by other volunteers to make the day happen. Shane Durand and Alvin of Central Environmental, transported the Chitina Auto Railer. Ben and Ed Olsen transported the Speeder and Homesteaders Truck. Ralph Hummel Jr., Col. William "Bill" Bear, Richard Ayers, and a number of curious visitors all got in the act of placing the equipment on the platform and making the show interesting for visitors from far and wide.