Did you miss one of the Pictures of the Week? No problem!
Just check out the POTW archive and wipe away those tears!
Frank Keller says of Jim's photo, "The tank farm to the left is the former Chevron facility now used by Crowley. At the very top is the Insulfoam facility and to the right of that is Anderson Dock where the stevedores unload cars. All are rail served." July 2006. Click here for a larger photo.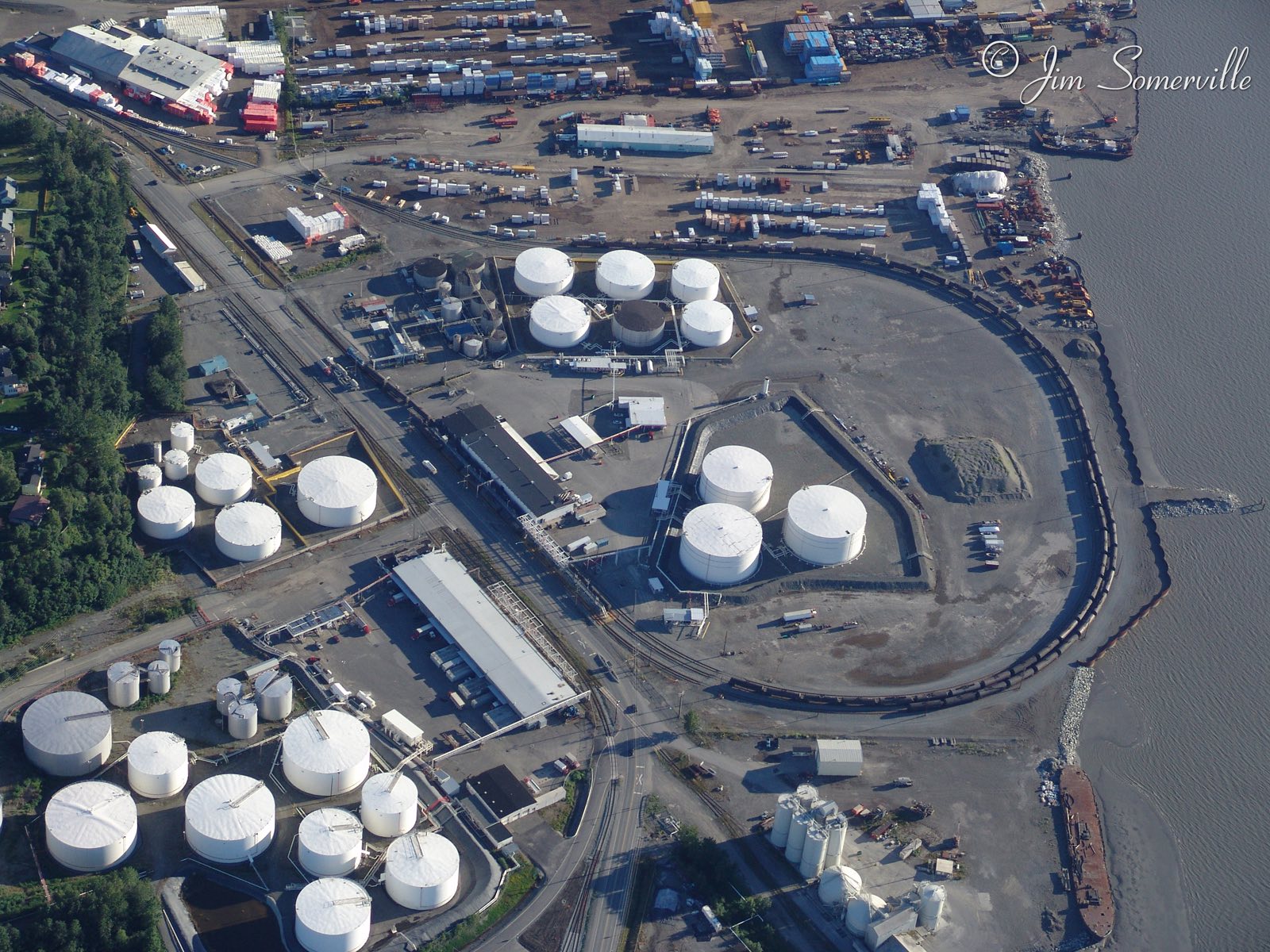 © 1997-2017 John Combs unless otherwise noted
Picture of the week for 11/20/17