Did you miss one of the Pictures of the Week? No problem!
Just check out the POTW archive and wipe away those tears!
Curt Fortenberry says of his photo, "All I had was my iPhone this afternoon [3/12/17], and happened to find a long string of flats on the North Pole siding. Mostly Strykers I think. A couple utility vehicles on one end. Not sure what's going on." Click here for a supersize version.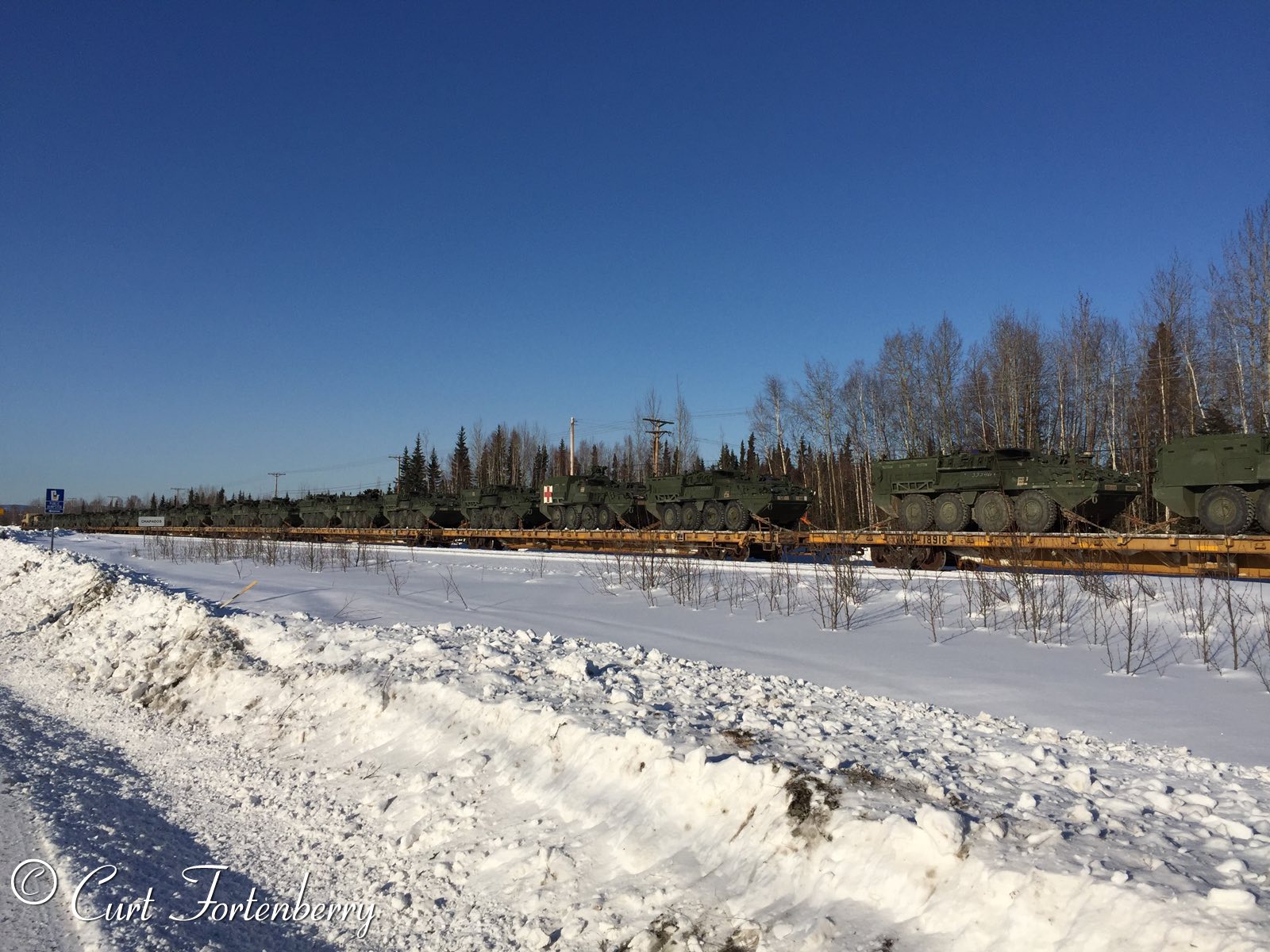 Sometimes you get lucky. I was out looking for some wildlife to photograph and found a large Bull Moose along the boardwalk at Potter Marsh. As I took a few shots and followed along the boardwalk I turned back and saw this fantastic sunset. It was just about then that I heard this train blow for the nearby grade crossing. The end result being what you see here. 9/28/16
© 1997-2017 John Combs unless otherwise noted
Picture of the week for 3/20/17