Did you miss one of the Pictures of the Week? No problem!
Just check out the POTW archive and wipe away those tears!
Patrick Albert says of his photo, "This photo was taken 4/15/17 along the Glenn Highway. The sky was just right and the light was such that the melting of the river ice afforded this beautiful reflection when you stand at the right spot."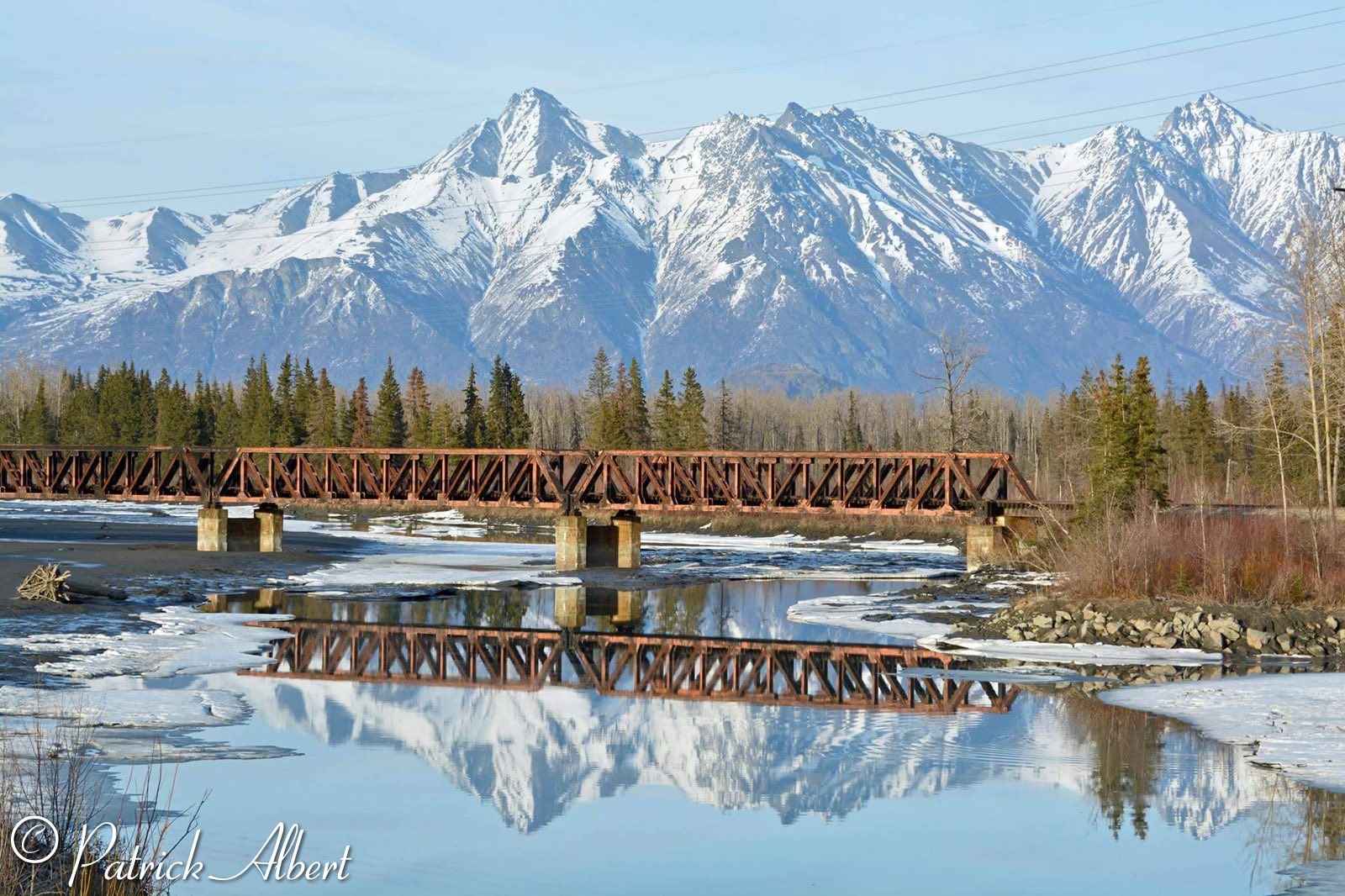 © 1997-2017 John Combs unless otherwise noted
Picture of the week for 4/24/17