Did you miss one of the Pictures of the Week? No problem!
Just check out the POTW archive and wipe away those tears!
On June 24th Nancy Stewart and her family drove to Whittier to go aboard the Kenai Star and cruise through Prince William Sound in search of glaciers, breathtaking scenery and wildlife. As an extra bonus she caught the Denali Express (DEX) as it was departing. Boats and trains. Sounds like a spectacular day to me!
[Webmaster's note: This is the exact same train I took several weeks earlier to begin my inside passage cruise.]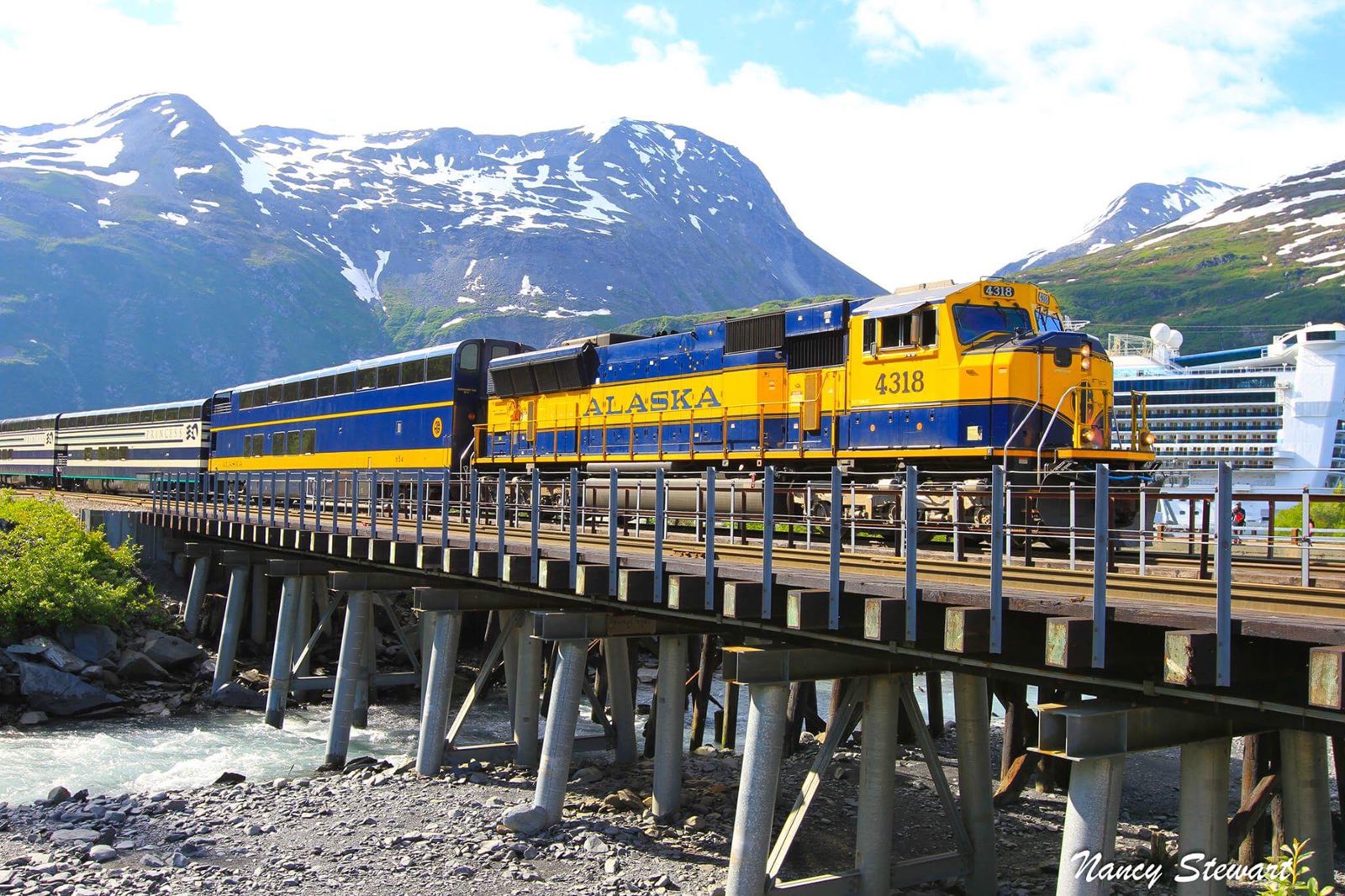 © 1997-2017 John Combs unless otherwise noted
Picture of the week for 6/26/17